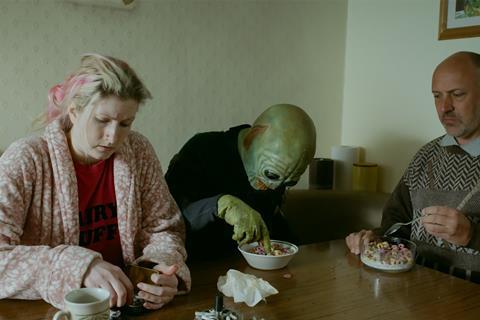 UK sales agents are feeling confident after a surprisingly strong Cannes as Film London's four-day London Screenings opens today at Picturehouse Central and runs until June 23.
Eighty-five international buyers including executives from the US' IFC Films, Germany's Tobis and X-Verlieh, and Italy's Teodora, and the UK's main buyers and festival programmers, are in town to watch footage and completed films that include Bankside Films' The Almond And The Seahorse, starring Rebel Wilson, Charlotte Gainsbourg and Trine Dyrholm, and tennis doc Silver Servers.
"We didn't want them to get lost in the melee of Cannes or just overlooked because there are so many projects and so many other films people need to see," said Bankside managing director Stephen Kelliher of the decision to screen the films in London.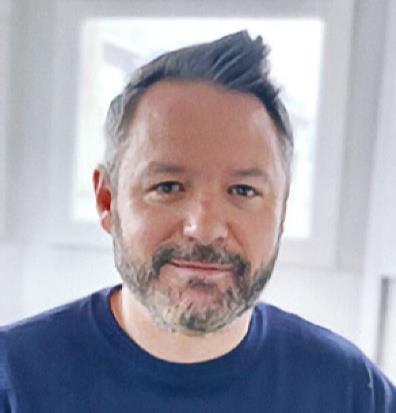 Bankside is also pushing pre-sales on projects including John Krokidas' Tunnels with Susan Sarandon and Groucho Marx drama Raised Eyebrows with Geoffrey Rush and Sienna Miller.
Moviehouse Entertainment is giving first market screenings to comedy horror, Manfish, and to drama There's Always Hope, starring Kate Ashfield and Colm Meaney.
"It's an opportunity for us and it is also good for the buyers," says Gary Phillips, joint managing director of Moviehouse alongside Mark Vennis. "They get three days in one of the greatest cities in the world and to watch a bunch of movies and maybe find something they wouldn't see in Cannes."
However, this is the first London Screenings since the UK officially left the European Union in January 2020 and some European buyers acknowledge they have become a little more cautious about acquiring UK films.
"Teodora has always had a great interest in British cinema," says Beatrice Gulino, head of acquisitions at leading Italian arthouse outfit Teodora, which recently achieved an impressive 45,000 admissions for UK film After Love by Aleem Khan. She's happy to be coming to London but notes EU support via Creative Media funds "is extremely helpful" when launching European films and the UK no longer qualifies for such support.
"Of course, it counts in the final decision and when we negotiate the deal price. We need to be cautious when acquiring non-European films."
The UK Global Screen Fund already offers support to sales agents to promote UK films internationally (Ali & Ava and Mothering Sunday were among titles that benefited last year). There are now calls for that support to be extended to distributors as well.
"Providing some support to buyers as well as sellers would be the obvious next step in the same way that Creative Europe does. That is potentially the next evolution of the Fund," suggests Charlie Bloye, chief executive of trade body Film Export UK.
Documentaries
The Screenings has created a new partnership with Doc Society, which has run the BFI's documentary fund since 2018, to foreground theatrical documentaries as most UK sellers are now handling selected non-fiction titles.
Among the Doc Society-backed titles being presented during the London Screenings are Becky Hutner's Fashion Reimagined, screening fresh from its Tribeca premiere, and Kim Hopkins' A Bunch Of Amateurs, which is being shown to buyers in advance of its world premiere at Sheffield DocFest. Both are sold by MetFilm Sales.
"The London Screenings seemed like a great opportunity to get in front of buyers both in the UK and internationally," says Sandra Whipham, foundation director at Doc Society. Whipham and Doc Society head of film Shanida Scotland will be holding a presentation for buyers on Tuesday morning (June 21).
Further docs and doc footage being shown includes Mark Cousins' My Name Is Alfred Hitchcock, being sold by Dogwoof, Ken McMullen's Hamlet Within, an investigation into "the myth of Hamlet" featuring Ian McKellen, and Simon Sheridan's Keeping The British End Up!, an exploration of how British sex comedies saved the UK film industry during the 1970s. The latter two are both being sold by Screenbound International Pictures.
"It's a less pressurised environment," says Screenbound's director Alan Byron, of the Screenings. "It's more about watching the films and discussing the films."
The company is also selling Sacha Bennett's modern adaptation of A Midsummer Night's Dream starring Florence Kasumba.
Breakthrough Screenings
London Screenings is again holding "breakthrough" screenings, for titles, including documentaries, which are looking for sales agent representation. This section includes Carl Woods' first feature doc My Everest, about a young man with cerebral palsy attempting to climb the world's highest mountain, and Emma Davie's new doc The Oil Machine, about North Sea oil and the part it has played in UK politics and history.
Among the dramatic features in Breakthrough is Faye Gilbert's dystopian thriller Zero.
Helena Mackenzie, head of inward investment and business development at Film London, is promising a "re-energised and refreshed" event. "I wanted to come back with a bang and with a glass of Pimms," she says of the plans to hold a swanky closing reception in the gardens of London's Inner Temple for attendees on Wednesday evening. "I want buyers to go home with really good memories as well as a basketful of British films."