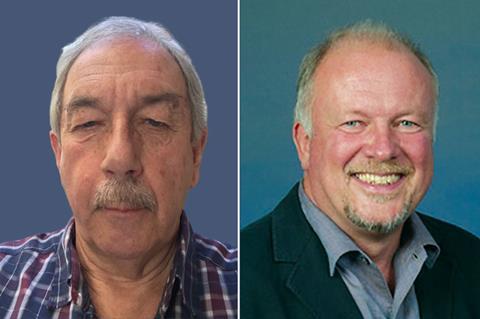 UK sales outfit GFM is the first to confirm to Screen it will not be attending the Cannes Film Festival in May as a result of the uncertainty surrounding the coronavirus outbreak.
The company said it will instead release a product update to distributors by the end of March and will use Skype and other digital platforms to set up virtual meetings.
GFM is the first member of industry body Film Export UK (FEUK) to confirm it is not attending Cannes this year.
"For us, this is about how to manage our business at a time when travel is becoming problematic," explained industry veteran and company co-founder Guy Collins, who said he has been attending Cannes for 42 years.
He added the decision had been made for both "business and ethical" reasons.
GFM is now contacting its distributor clients, financiers and other industry contacts to let them know of its non-attendance.
"We've got to be responsible and we've got to be proactive," Collins said. "In an average Cannes, we would have about 200 meetings…that is just a lot of contact at a time when it doesn't seem so smart."
Collins runs the company alongside Michael Ryan, who is also chair of IFTA, and Fred Hedman. Collins said If the festival does go ahead, GFM executives may still attend "either individually or as a team."
"But what if it doesn't?" he said. "If we find ourselves three weeks before Cannes and we don't have a plan and we haven't communicated with people, then it is going to be very difficult. All we can do is manage our own business."
"If the market goes ahead, we can still change and make last minute arrangements but we can't run our business on last minute arrangements," Collins continued.
GFM would usually take five staff members to the Croisette for eight to nine days and had been planning to operate out of a "pop up office" at the Rado Beach Restaurant this year.
Collins acknowledged GFM will face some financial "damage" by not attending. "That's a concern but it's not the predominant concern," he said. "The concern we have here is how do we manage our business at a time when we have a lot of production activity going on and a lot of information to communicate."
Last week, two GFM executives attended the European animation event Cartoon Movie in Bordeaux.
Among titles on GFM's slate are the thriller Infidel, starring Maite Perroni, and animation project, Blazing Samurai.
Fast-changing situation
Meanwhile, Simon Crowe, chairman of UK industry export body Film Export UK (FEUK) and managing director of SC Films said he is seeking a meeting with Neil Peplow, director of international affairs, at the BFI, to discuss the dilemma facing UK sales agents regarding attending Cannes.
"It is about business but it is also about the health and well-being of all of us," Crowe told Screen. "Many of have relatives and family members who might have underlying health conditions and therefore you have to think about them as well. At the moment, though, it is business as normal."
"From an SC Films point of view, we are weighing up the costs that we have to spend [in Cannes] versus who has to be there. In Berlin, everyone was saying, yes, we are going to go to Cannes but [the situation] has changed over the last two to three weeks."