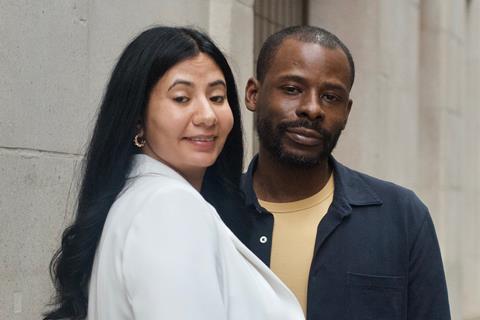 London-based talent agency Own It! is the latest company to join The Partnership Group.
The Partnership Group formed in June 2021, and encompasses UK agencies The Artists Partnership, Sayle Screen, Sara Putt Associates as well as production arm The Development Partnership and voice agency Be Heard Voices.
Own It! was created by founders Crystal Mahey-Morgan and Jason Morgan as a way to champion under-represented groups within the arts and creative industries. It started as a publisher, before launching a talent agency arm.
Mahey-Morgan's background is in book publishing, working at Peters Fraser And Dunlop and Penguin Random House, while Morgan started out in music as part of 1990s UK hip-hop outfit, 12 Stone Productions. The agency represents Courttia Newland, Salena Godden, Derek Owusu, Ify Adenuga, Toni Tone and Sian Anderson.
The Partnership Group has acquired shares in the Own It! agency business, in a deal led by The Artists Partnership. The investment will help to build the film and TV side of the agency and see the launch of the Own It! Productions arm, with a view to developing both films and television series. The Own It! publishing business will remain separate to this relationship and continue to run autonomously.
The Partnership Group allows its affiliates to retain their independence, but work closely with each other to create opportunities for clients.
Robert Taylor, managing director of The Partnership Group, said: "We identified with Crystal and Jason that there were parts of Own It! that might benefit from us coming together in this way, such as the agency business and the desire to launch a production arm. Equally, there were other parts of the company that were going to flourish by being left as they were, such as the publishing side. Typically, Crystal and Jason were keen to look at a bespoke and unique arrangement, and one that allows us all to retain what is brilliant about our companies and to benefit from coming together."
"Our desire in forming The Partnership Group was to grow by identifying hugely exciting businesses, run by brilliant people, who wanted to be part of something larger but without losing what makes them special," added CEO Roger Charteris. "In Crystal and Jason, we are going into business with two fantastic entrepreneurs, and I am so excited to see the relationship flourish and their business grow."
In a joint statement, Mahey-Morgan and Morgan added: "Our clients are powerful and important storytellers and thinkers who are changing the creative landscape and knowing that we will now be able to offer them so much more through the pooled experience, resource and a shared ethos with the other companies in The Partnership Group is hugely exciting."