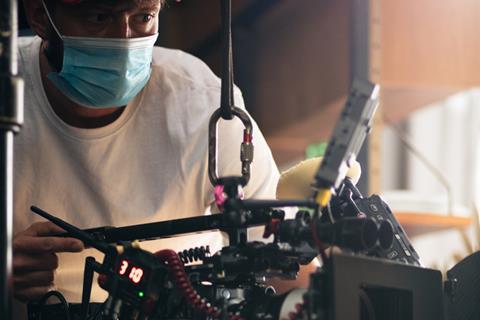 The UK's £500m Film and TV Production Restart Scheme has been extended until April 2021 to ensure cameras can keep rolling throughout the pandemic.
The widely-praised initiative, from which productions can receive compensation for coronavirus-related losses including filming delays from cast and crew illness, had previously been extended from December to the end of February.
It has already has assured nearly 100 productions that they will be supported if future losses are incurred due to Covid-19 and the extension will give more film and TV projects the security to start shooting in the spring.
From today (December 20), the scope of the scheme has also been extended so that cast and crew over the age of 70 can be included in the cover provided. The changes will enable productions to receive compensation for Covid-related delays affecting up to two cast or crew members over 70 years old.
Oliver Dowden, the UK culture secretary, said: "The extension of the Film and TV Production Restart Scheme means the UK will be producing even more great content as the cinema industry recovers, keeping us at the forefront of the creative industries."
Additional £14m available to indie cinemas
In addition, more than 200 independent cinemas across England are to receive £16m in grants from the UK government's £1.57bn Culture Recovery Fund.
A total of 202 cinemas have received funding so far from a £30m pot allocated by the British Film Institute (BFI), on behalf of the DCMS. More applications from independent cinemas are currently being assessed.
Cinemas will be able to apply for a further £14m in grants in the new year as part of the second round of the Culture Recovery Fund, supporting cinemas at imminent risk of collapse before the end of this financial year. The new round of funding is in addition to the £30m already being allocated by the BFI.
Cinemas which have not yet applied as well as those that have already received support will be able to apply for additional funding to help cover reopening costs from April to June next year.
The BFI has been accepting applications and awarding grants to independent cinemas throughout the autumn. Eligible cinemas were initially able to apply for safety grants, to help venues meet the immediate costs of implementing Covid-secure measures to protect staff and audiences, and larger business sustainability grants to help stabilise sites financially.
Ben Robert, BFI chief executive, said: "The Culture Recovery Fund will mean that many of these cinemas survive the current crisis, and go on to play a vital role in the recovery of local economies and communities."