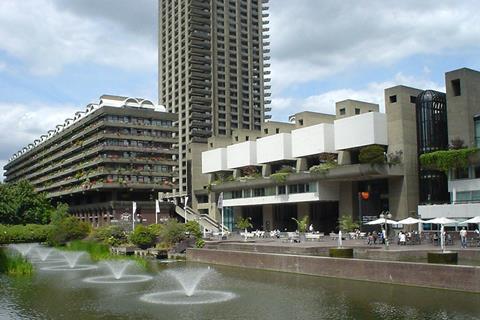 London arts venue the Barbican Centre has extended its closure until June 30 due to the coronavirus pandemic, becoming one of the first UK exhibitors to set an extended date for its shutdown.
The venue, which includes Barbican Cinemas 1, 2 and 3, announced the postponement or cancellation of all events for the next three months, and offered full refunds for all tickets booked during this period.
It had previously closed on March 17 'until further notice', following industry-wide advice from UK prime minister Boris Johnson to stem the spread of Covid-19, which resulted in cinemas nationwide closing their doors.
"Cancelling and postponing events at this scale really isn't in our nature," said Nicholas Kenyon, managing director at the Barbican. "However, having reviewed the current government advice and looking at how long social distancing measures are likely to be in place, we feel we're very unlikely to be open until at least the end of June.
"We therefore felt the best approach was to inform audiences, as well as the artists and organisations we work with, as soon as we could. We'll continue to keep reviewing the closure date over the coming weeks."
The Barbican is promoting its digital content during the closure including previous in-conversation sessions with filmmakers and actors including actresses Regina King and Maxine Peake. It will also launch a 'film takeover' across its social channels every Friday from April 3.
It has also encouraged audiences to donate to the Centre to enable it to continue investing in the artists and organisations with which it works.