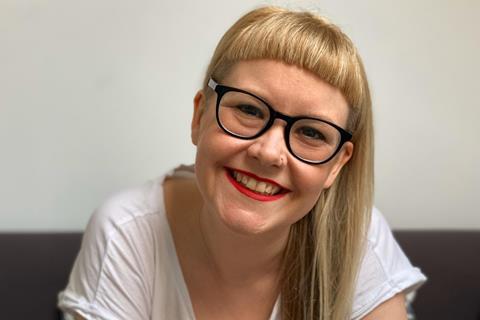 The UK-based female-focused film organisation Birds' Eye View has appointed Sheffield DocFest deputy director Melanie Iredale as its new director.
Iredale will start in September, based between London and Sheffield. Her role fills the vacancy left by Mia Bays, who will leave her role as Birds' Eye View's director-at-large in October to become director of the BFI Film Fund.
Iredale has been deputy director at DocFest for seven years, having previously served as a programmer on the international film programme.
She was interim director of the festival in 2019 following the departure of Liz McIntyre, and before the appointment of Cintia Gil.
"I look forward to building on Birds' Eye View's important and incredible work in programming and promoting a wider perspective in cinema here in the UK, and through that a more inclusive, internationalist and intersectional lens on the world in which we live," said Iredale. "In collaboration with partners and allies, we will seize this unique moment in 'herstory' to resist the 'new normal' and instead agitate for a diversified and decolonized film industry that is a fair, safe, and compassionate space for everyone."
"Melanie's personal ideals and integrity provide an excellent fit with Birds' Eye View's mission and plans," added Bays. "She has a passion and vision for the celebration of cinema and film in all its forms but particularly that from new and diverse perspectives and has a proven track record in its promotion and dissemination to broader audiences."
Birds' Eye View has also appointed sales and business development professional Barbara Dias to its board. Dias has worked in the distribution sector, most recently at Curzon as head of distribution sales and home entertainment.