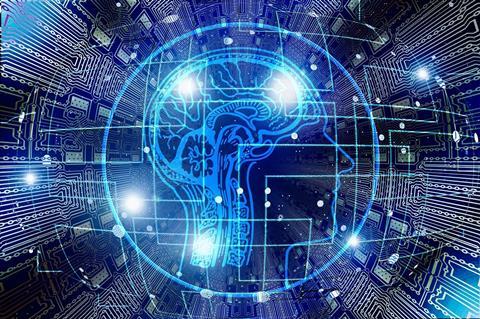 UK creative workers trade union Equity has today (June 8) launched an artificial intelligence (AI) toolkit to help protect performers from what it describes as a "surge in unregulated technology".
The toolkit was produced after Equity received a substantial increase in members contacting the union for advice, support and legal representation in the wake of the growing use of AI, alongside the government introducing a voluntary code of practice on copyright and AI, as opposed to firm regulation.
Equity's industrial official for new media Liam Budd has called on the government to "step in with robust measures to properly regulate the growing use of AI".
The new AI toolkit, produced in partnership with intellectual property expert Mathilde Pavis, includes the following resources: a statement articulating how AI can be applied ethically by the entertainment industry; a template AI contract to protect artists engaging with performance cloning work (the creation of a synthetic performance by recording, using or reproducing the performance, voice or likeness of an artist by technology); model AI clauses to protect artists from having their performance cloned without their consent; and a template take-down notice to tackle intellectual property infringement by platforms and websites.
It is launched as the government is seeking industry guidance on how to regulate AI and consulting on their "pro-innovation" approach outlined in a recent AI white paper. In the policy paper's ministerial foreword, secretary of state for science, innovation and technology Michelle Donelan outlined a vision for the UK to "become an AI superpower".
Equity will be submitting evidence during the white paper's consultation period about the need to strengthen performers' intellectual property rights. Alongside the launch of the toolkit, Equity is working with the likes of broadcasters, producers and streamers, to ensure that performers' rights are recognised and protected, and their image, voice and likeness is protected by General Data Protection Regulation (GDPR).
The UK government body responsible for IP rights, the Intellectual Property Office (IPO) committed in March 2023 to produce a code of practice for generative AI by the summer. The stated aim of the voluntary code is to provide guidance to support AI firms to access copyrighted work as an input to their models, whilst ensuring there are protections (e.g. labelling) on generated output to support right holders of copyrighted work.
In February 2023, the government abandoned their data mining exception policy, which would have allowed any publicly available video or sound recording to be mined by AI developers for free without the consent of the copyright owner.
A lack of AI regulation in the entertainment industry has been named as a key contributing factor to the ongoing US writers' strike and the US performers' union SAG-AFTRA's vote for strike authorisation.
Pavis said: "The UK legal framework is not well designed to protect performers from unauthorised imitations of their work using AI technology. The Equity toolkit is a very good, but temporary, solution to protect performers until the UK Government reforms the law. We hope the government puts forward artist-centred and workable proposals for reform, going beyond voluntary codes of conduct. Having a clear legal framework on AI-generated performances makes for better business for all involved: performers, producers, content distributors, AI companies, and the consumer."