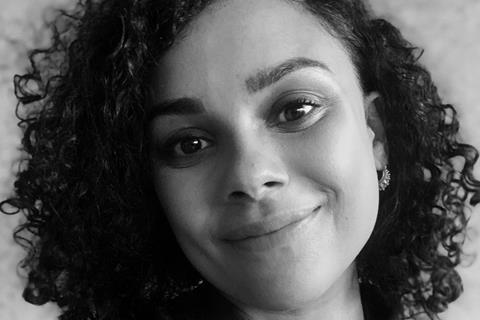 A major report on anti-racism in the UK film and TV sectors has underlined the need for accountability to ensure positive change.
The UK's Film and TV Charity, which commissioned the study, is calling on industry leaders to come together and agree on an anti-racism action platform by summer 2022, taking inspiration from racial equality charters in other industries.
The report, titled Think Piece on Anti-Racism in the Film and TV industry, explores experiences of racism amongst 55 people of colour from throughout the sector.
Sasha Salmon, a senior public policy advisor with expertise in anti-racism and equality, wrote the study and said "there was wide consensus that racism in the industry was rife" and that participants were most keen to speak about structural racism but found "a striking disconnect between anti-racism 'action' and the lived experience of people of colour".
One theme that emerged from the study was the need to embed anti-racism practice and introduce accountability, specifically recommending ring-fenced funding as a meaningful action to hold leaders accountable for anti-racism action.
As well as compiling the think piece report, Salmon also commissioned film lecturer Clive Nwonka and media professor Sarita Malik to survey and analyse the major racial diversity initiatives in the industry over the last two decades.
This report concluded that the traditional concepts of 'diversity' have not engaged with structural racism - the underlying disease - but instead have sought only to address racial underrepresentation - the visible symptoms.
"Our ultimate intention was to catalyse industry-led action," said Alex Pumfrey, CEO of the Film and TV Charity. "In the wake of the murder of George Floyd and the unequal impacts of the pandemic we heard the clear testimony of people of colour working in film and television - our beneficiaries - living with both interpersonal and structural racism in our industry.
"We heard how this was impacting not only their career progression but their wellbeing and their mental health. For some it ultimately affected whether or not they could stay within the industry."
The studies have been published following the launch of the charity's own anti-racism action plan, which will see the launch of an Impact Partnerships Programme in early 2022, funnelling £1m of investment over three years into organisations and community groups led by people of colour, for people of colour.
The programme responds to Salmon's observation that for anti-racist interventions to be effective they should be adequately funded, long-term, and foreground the expertise of colleagues of colour. It will support the partner organisations to ensure their own sustainability while leading on innovative anti-racist projects that seek to make interventions at a structural level.
The charity also said it was in the process of recruiting a bullying and racism advisor, who would be "able to meet the needs of those with specific experience of racialised bullying and harassment".