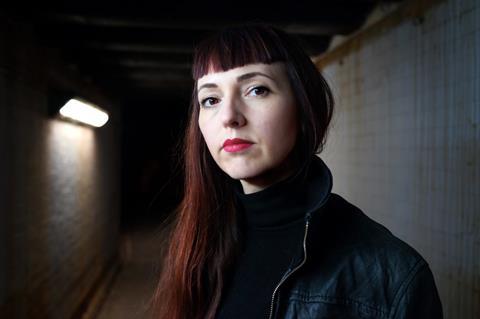 UK genre festival FrightFest has chosen three directors and two actors on the shortlist for its 2021 Genre Rising Star award, presented by Screen.
This year's shortlist includes writer-director Prano Bailey-Bond for her debut feature Censor, about a film censor who gets lost between fiction and reality. Bailey-Bond was named a Screen Star of Tomorrow in 2018, and met fellow Star Niamh Algar at an event for the selection, going on to cast her as the lead in Censor.
Also nominated for the FrightFest award is Leroy Kincaide for debut feature The Last Rite, which he wrote, directed and edited; and Eric Steele for Boy #5, a low-budget vampire feature.
Two actors are on the shortlist for 2021 – April Pearson for her performance in Jamie Patterson's psychological thriller The Kindred; and Najarra Townsend for Jill Gevargizian's The Stylist, which Townsend also produced.
The winner will be announced in-person at FrightFest on August 30; the festival runs from August 26-30 at the Cineworld Leicester Square in London.
Previous winners of the Screen Genre Rising Star award include Prevenge director Alice Lowe; Double Date writer-actor Danny Morgan; Anna And The Apocalypse actor Ella Hunt; and Tales From The Lodge writer-director Abigail Blackmore.