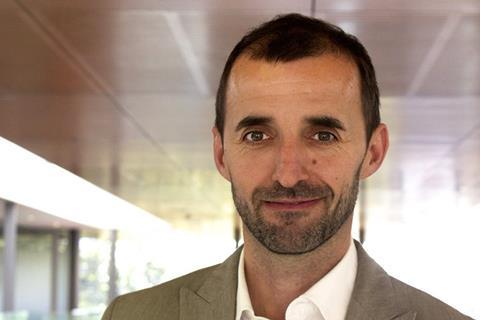 The first strand of the UK's new Global Screen Fund (GSF) is launching next week.
International distribution funding goes live from Wednesday April 28 and will support the sales and distribution of one or more UK feature films (drama, documentary, animation) in international territories.
Companies can apply via the BFI website which will also host guidelines for the Fund.
With the goal of engaging global audiences in UK film and TV content, the £7m Fund will allocate money in a further two open access strands.
International business development will be open to applications from May. It will provide financial support for business strategies that drive international growth and IP development for companies working in film, TV (animation, drama and documentary) and interactive narrative gaming.
Coproduction investment is opening from June and will support UK companies to be partners in international productions, sharing IP and revenue on film and TV animation and documentary projects with audience potential.
Applying companies must work in the independent screen sector, must be registered and centrally managed in the UK, and must comply with further eligibility criteria which will be listed with the guidelines.
Recruitment for the position of head of the fund is ongoing, having started last month. The process is being led by Neil Peplow, director of international affairs at the BFI; once chosen, the successful candidate will report to Peplow.
The GSF is a one-year pilot, with the budget confirmed as part of the UK Government Spending Review in November 2020. It is financed by the Department of Digitial, Culture, Media and Sport (DCMS) and administered by the BFI.
Its launch coincides with the latest rollout of the Creative Europe Media Programme, which will run from 2021 to 2027, and will not include the UK following the country's withdrawal from the European Union on December 31, 2020.
The UK is continuing to participate in the EU's £85bn Horizon Europe 2021-2027 programme which invests in research and innovation and includes a strand supporting 'Culture, Creativity and Inclusive Society'. The UK screen sector may be able to benefit from this although, according to the BFI, "further guidance is awaited on the terms of the UK's participation".
International partnerships
According to Ben Roberts, BFI CEO, the GSF "will deliver a vital boost to the UK's exceptional independent screen sector by stimulating international partnerships and generating new export opportunities.
"As we look to this weekend's Oscars, and the incredible line up of UK nominees, it's clear our screen industries continue to punch above their weight internationally, and contribute significantly to the UK economy," continued Roberts. "It's vital we continue to build on the global impact of our diverse and brilliant independent screen content, enabling the creativity and success for which the UK is so renowned."
David Parfitt of Trademark Films is nominated for best picture at the Oscars this weekend as producer of The Father, having won the award in 1999 for Shakespeare In Love. "[The GSF] brings a business development element alongside distribution support which is particularly attractive to a company like ours," said Parfitt. "It would allow us to engage and compete on more equal terms with other global independent production companies, allowing us to take further risks and giving a welcome boost for international success."