Fares Fares thriller The Nile Hilton Incident gets top grant of $1.3m while Ben Kingsley and Theo James thriller also among those backed.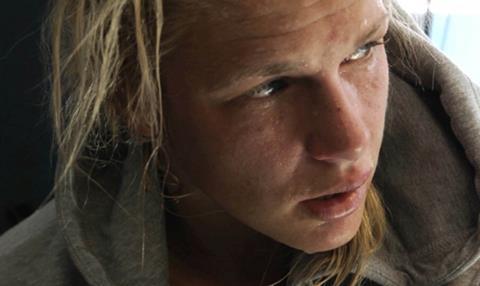 The Swedish Film Institute has revealed the 29 projects to receive support in its latest round of funding.
The projects include Per Fly's (Manslaughter) new political thriller, a transgender drama, a documentary about a female boxer and a murder thriller starring Fares Fares.
The projects backed by the Swedish Film Institute in the past three months are listed below, in descending order of amount granted:
Full list of backed projects:
The Nile Hilton Incident, wr/dir Tarik Saleh, prod Kristina Aberg. Thriller inspired by the true story of a Lebanese reality TV show winner who is murdered at a hotel in Dubai. Fares Fares stars. SFI funding granted $1.3m (11m SEK)
Becker, wr/dir Martin Larsson, prod Erik Magnusson. Drama about a man's quest for money and power in the southern Swedish village of Tingsyrd. $649,000 (5.5m SEK)
Canine (Orions Ogon), dir Kicki Kjellin, prod Gila Bergqvist Ulfung. Drama about a couple married for 15 years who see their relationship anew when a dog comes into their lives. $181,530 (1.539m SEK).
Backstabbing For Beginners, dir Per Fly, prods Malene Blenkow, Lars Knudsen. Thriller about a UN lobbyist who is caught up in a corruption scandal. Ben Kingsley and Theo James star. Funding granted $177,000 (1.5m SEK)
KIKI, dir Sara Jordenö, prod Annika Rogell. Documentary about a safe space for LGBTQ youth of colour. $177,000 (1.5m SEK)
My Letters… (Mina Brev…), wr/dir Manal Masri, prod Stina Gardell . Thriller documentary about a woman trying to find out why her brother was shot. $177,000 (1.5m SEK)
Golden Girl (pictured), wr/dir Susanna Edwarsds, prods Mimmi Spång, Rebecka Lafrenz. Documentary about professional boxer Frida Wallberg. $150,400 (1.275m SEK)
I Will Always Love You Kingen, wr/dir Amanda Kernell, prods Kaj Snijder, Andreas Emanuelsson. Youth drama about a 20-year-old guy in the north of Sweden who has to face up to impending fatherhood. $121,000 (1.026m SEK)
Capturing The Divine, wr/dir Susanna Edwards, prod Stina Gardell. Documentary about the director's hunt for the ever-elusive world music artist Natacha Atlas. $118,000 (1m SEK)
The Key, wr/dir Timur Makarevic, prod China Åhlander. Drama about a Bosnian immigrant in Sweden who is forced to return to Sarajevo. $118,000 (1m SEK)
Gilbert's Revenge (Gilberts Grymma Hämnd), dir Hanne Larsen, prod Charlotte Most. Children's comedy about a young boy who is allergic to eggs, and seeks revenge on an aunt who feeds him eggs on purpose. $118,000 (1m SEK)
Fragility (Skörheten), wr/dir Ahang Bashi, prod David Herdies. Documentary about the director's journey back in time to fight off anxiety and depression. $106,200 (900,000 SEK)
Reflections (Speglingar), wr/dir/prod Sara Broos. Documentary about a mother and daughter. $94,300 (800,000 SEK)
Ghostbrothers [pictured] wr/dir/prod Richard Dinter. Documentary about two very different brothers who look for their lost grandfather. $91,400 (775,000 SEK)
The Committee (Kommittén), wr/dirs. Gunhild Enger, Jenni Toivoniemi, prod Marie Kjellson. Comedy about delegates from Sweden, Norway and Finland who come together to agree on an artwork. $59,000 (500,000 SEK)
Forbidden Love (Förbjuden kärlek), wr/dir Anders Wahlgren, prods Anders Wahlgren, Cecilia Nabo. Documentary about a Swedish royal who falls in love with a goodhearted doctor in Capri. $59,000 (500,000 SEK)
Storyboard P, wr/dir Matt D´Arcy, prod Erik Pauser, Dylan Williams. Documentary about a New York streetdancer who comes to Sweden. $59,000 (500,000 SEK)
Amalimbo, wr/dir Juan Pablo Libossart; prod Johanna Lind. Fantasy film about a five year-old who wants to see her father after his death. $47,000 (400,000 SEK)
Democracy Road, dir Turid Rogne, prod Andreas Rocksen. Documentary about two journalists who return to Myanmar after two decades of of exile. $41,000 (350,000 SEK)
Exercise One, wr/dir Victoria Verseau, prods Jörgen Andersson, Kjell Åhlund. This drama follows Juli's transgender journey from man to woman; and a one-night stand that leads to loneliness. $36,500 (310,000 SEK)
Dear Kid, wr/dir Frida Kempff, prods David Herdies, Martina Eriksdotter. Drama. $35,300 (300,000 SEK)
Superbarbara: The Beginning, wr/dir/prod Boonsri Tangtrongsin. Animated feature about a woman who wants to save the world. $35,300 (300,000 SEK)
Homo Sacer, dir Lode Kuylenstierna, prod Lode Kuylenstierna. A documentary about a mugging. $35,300 (300,000 SEK)
Post Punk Disorder, wr/dirs Jukka Kärkkäinen, J-P Passi, prods Lennart Ström, Sami Jahnukainen. Documentary about a Finnish punk band. $32,400 (275,000 SEK)
Lachek, I Am Mean (Lachek, Jag Ar Elak), wr/dir/prod Fateme Gosheh. Animated family feature. $29,500 (250,000 SEK)
Mr. Sugar Daddy, wr/dir Dawid Ullgren, prods Catherine Champagne, Caroline Drab. Drama about an older gay man. $26,500 (225,000 SEK).
Ambulans, wr/dir Torngren Wartin, prod Lizette Jonjic. Drama about a paramedic. $11,800 (100,000 SEK)
In All Ages (Gå I Barndom), wr/dir/prod Johanna Bernhardson. Experimental documentary. $9,400 (80,000 SEK)
Champ Des Possibles, wr/dir Cristina Picchi, prod Annika Hellström. Documentary. $9,400 (80,000 SEK)