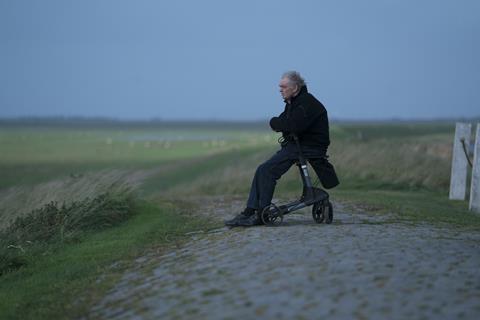 Danish filmmaker Frelle Petersen's Uncle won the Tokyo Grand Prix Award at the close of the Tokyo International Film Festival (November 5), while Summer Knight, directed by China's You Xing, took best film in the Asian Future section.
Set in rural Denmark, Uncle follows a girl caring for her disabled uncle who dreams of becoming a veterinarian and faces a heart-breaking choice. Summer Knight is also a coming-of-age story, set in China in the summer of 1997, about two boys attempting to recover a stolen bicycle.
The Special Jury Prize in the International Competition went to Ukrainian drama Atlantis, while Iranian filmmaker Saeed Roustaee won best director for Just 6.5, which was also presented with best actor for Navid Mohammadzadeh's performance. Best actress went to Nadia Tereszkiewicz for France's Only The Animals, which also picked up the Audience Award.
Mongolian-language drama Chaogtu With Sarula won the Award for Best Artistic Contribution, while best screenplay went to Japanese filmmaker Shin Adachi for A Beloved Wife, which he also directed.
Chinese actress Zhang Ziyi headed the International Competition jury, which also included US producer Bill Gerber, French actress Julie Gayet, Danish director Michael Noer and Japanese director Ryuichi Hiroki.
In the Asian Future section, the Japan Foundation's Spirit of Asia Award went to Old Men Never Die, from Iranian filmmaker Reza Jamali.
Best film in the Japanese Cinema Splash section went to i-Documentary Of The Journalist, directed by Tatsuya Mori, which follows a real-life female journalist. Best director in this section went to Hirobumi Watanabe for black-and-white drama Cry.
As previously announced, Lifetime achievement awards were presented to Japanese actor Tatsuya Nakadai and veteran Japanese filmmaker Nobuhiko Obayashi.
This year's TIFF drew an audience of 65,211 over its nine days, with attendance only a shade off last year's 66,801, despite competition from other events in Tokyo, including the Rugby World Cup. In total, 151,542 people attended Japan Content Showcase, TIFF red carpets, Arena activities and other associated events.