Partnership to complete director's unproduced screenplays will kick off with Samurai film Silvering Spear.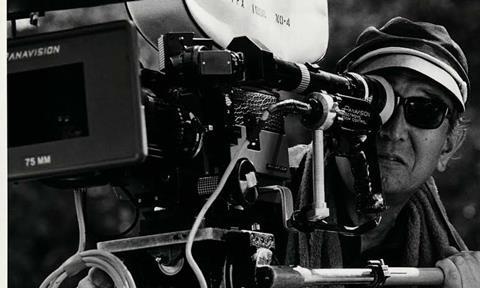 China's Zhejiang Jinke Entertainment has signed an exclusive partnership with Japan's Kurosawa Production through which it will acquire all of the unproduced screenplays of Akira Kurosawa, excluding The Masque Of The Black Death.
The first film under the deal will be Kurosawa's unfinished project Silvering Spear (working title), which will mark Jinke Entertainment's first film production.
The Masque Of The Black Death has already been optioned by China's Huayi Brothers, which is currently seeking a director for the project.
Zhejiang-based Jinke Entertainment is a leading producer of chemical materials and publisher of mobile games.
Established in 1959, Kurosawa Production holds all the rights to Kurosawa's works and has produced classic films such as Dream and Chaos. Kurosawa's grandson, actor Takayuki Kato, who is managing director of the company, will be a consultant to Silvering Spear, which is scheduled to begin production in 2018.
"We hope to replicate the success we have achieved in the mobile gaming space in the motion picture genre. We are deeply humbled that our first film project will be that of one of the cinema world's most revered directors," said Jinke Entertainment deputy general manager Zhang Zhengfeng.
Silvering Spear tells the story of a samurai searching for a way to utilise his special talents while not exploiting them for personal gain.