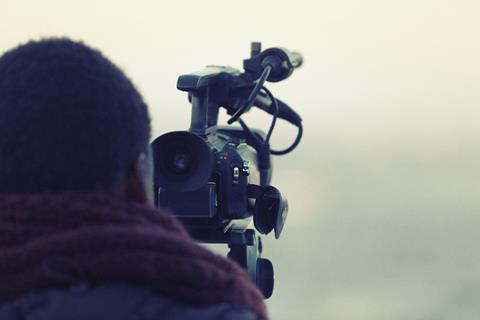 Entertainment union Bectu and producers' union Pact have struck a 'historic' agreement over worker conditions on movies shooting in the UK with budgets over £30m.
The long-gestating agreement, which will be implemented from April 2, 2018, regulates a variety of crew benefits and conditions including payment for night work, overtime, sixth and seventh consecutive working days, time off the clock, meal break penalties, restricted prep and wrap, and the removal of 'the grace period'.
The vote saw 87.61% of the unions' freelance members vote yes for the new terms.
The adjustment could make a significant change to both working hours and to earnings.
While traditionally daily fees have included an hour of setting up and closing down, this will now only be 30 minutes both ways, with overtime paid outside of those times. The unions hope that this will ensure workers are paid for the hours they work, and will allow producers to combat long hours with more flexible overtime increments.
Figures drawn up by the costume and wardrobe branch of Bectu, the UK's largest entertainment collective, highlight that a member of the department working a 10-hour day with one hour prep and one hour wrap could now earn £319, up from £270.
The new stipulations will be backed up by regular reviews, which are written into the document.
The new guidelines will mostly apply to US-backed 'inward investment' movies shooting in the UK which are more often than not the films able to command a £30m+ budget.
The two Hollywood studios who are Pact members (Universal and Warners) were consulted on the agreement, and the remaining majors were consulted via Production Guild members whom they employ.
Pact's deputy CEO Max Rumney celebrated the vote as "a significant step forward in industrial relations."
"It standardises and makes transparent terms and conditions of work, which helps to ensure fairness in contracting, as well as putting in place a platform for crew and producers to raise employment concerns," he added.
Bectu's national secretary Spencer MacDonald added: "This is an historic vote and the very first UK national agreement covering crew on Major Motion Pictures. The agreement details workers' rights and protections and forms part of a growing industry that continues to attract record levels of inward investment."
Iain Smith, British Film Commission chair, added: "In order to continue to build on the considerable success the British film production industry has enjoyed these past few years, it is crucial to have industrial stability."
Alison Small, chief executive, The Production Guild, added: ""The Pact/BECTU agreement for major feature films allows for crew and producers alike to have clarity around the terms and conditions of employment on these films which is very positive."