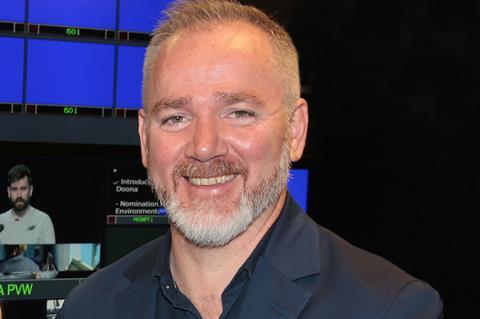 Irish film executive Nick Costello has been appointed general manager of Universal Pictures International (Ireland), the company has confirmed.
Based at the company's Dublin HQ, he will be responsible for leading all of the company's theatrical operations on the island of Ireland, including sales, marketing and publicity, and representing Universal Pictures in the Irish market.
"Universal Pictures International has announced former Warner Bros exec Nick Costello as their new GM for Ireland, overseeing all aspects of theatrical distribution and marketing," the company said in a statement. "He will report in to Rob Huber in London."
Costello joins Universal Pictures International (Ireland) with decades of experience across the Irish film and arts landscape. He joins the company from Warner Bros. Pictures Ireland, where he worked as senior publicity and marketing manager for eleven years.
He started his career at Dublin's Irish Film Institute, Ireland's national cultural institution for film, which provides access to Irish and international cinema and manages the Irish Film Archive. He ran the Cinema 100 project for the IFI, celebrating a centenary of Irish film, before working on a freelance basis with all of the major studios as a publicist.