Event cinema will be key to helping theatres survive but the industry should be wary of repeating the mistakes of 3D, according to a Universal exec.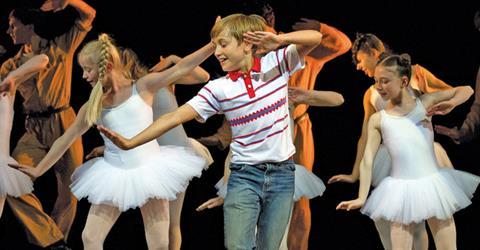 Niels Swinkels, managing director for Universal Pictures International UK & Ireland, delivered a buoyant opening speech at the second ECA (Event Cinema Association) Conference in London this morning.
Universal's Billy Elliot The Musical - Live became the first UK box-office number one for event cinema last month, taking $3.1m (£1.9m), and Swinkels told delegates: "I am convinced the growth rate of event cinema will show positive development in the near future.
"Records are made to be broken so let that achievement [Billy Elliot] be the new benchmark."
The UPI exec pointed to the fact that event cinema grossed $29.1m (£18m) at the UK box office in 2013, more than double its 2012 total, and that by early September this year, the sector accounted for gross receipts of more than $37.2m (£23m).
Swinkels identified sports and stand-up comedy as areas that presented opportunities for growth and stated that "film distributors must not fear, but embrace event cinema".
"Event cinema will be key to improving the low double-digit use of movie theatre capacity and will help the industry survive."
But the UPI boss also used his speech to "issue a warning", pointing to the rise and fall in the confidence and ROI around 3D films as a lesson that should be heeded by the event cinema sector.
"The opportunistic approach to 2D-3D conversions and the resulting failure of 3D to add value to the cinema experience has made audiences indifferent to the format," said Swinkels.
"If there is no valuable benefit in exchange for an additional payment in difficult economic times, audiences quickly react.
"Just as not every movie provide a viable theatrical opportunity, the same is true for event cinema.
"We need to respect the consumer and always pursue the highest quality without compromise."
He added: "If we succeed, the cinema experience will prosper, whatever movie is presented on screen."
The number of industry players in event cinema is increasing. The UK's Event Cinema Association, launched in late 2012, now has more than 50 members.
In step with the growth, the Screen Awards (October 23) has also added a new category for best event cinema campaign.