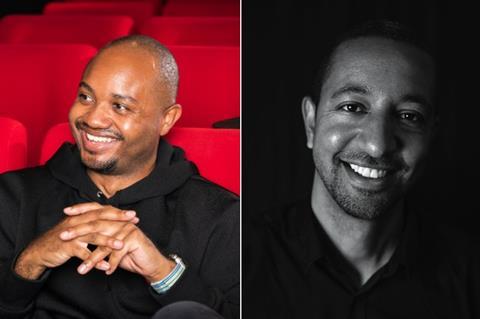 Dominic Buchanan and Bennett McGhee's UK production outfit Home Team has struck a first- look deal with Universal International Studios, a division of Universal Studio Group.
The deal will see Home Team develop and produce premium television projects for the UK and international markets, with a focus on championing underrepresented creatives and new voices.
These projects include Flick, written by Emilie Robson – an exploration of female friendship set against coastal north-east England. There's also a period fantasy series about warrior queen Yaa Asantewaa of the Ashanti empire (now part of modern-day Ghana), co-created by Kara Smith of Amazon's Anansi Boys and Rienkje Attoh, whose previous credits include BBC series Noughts + Crosses, alongside McGhee. Smith also serves as writer on the project, and it will be produced with Attoh's company So and So Productions.
Buchanan and McGhee formed Home Team in September 2020 with backing from Calculus Capital, via the BFI EIS Content Fund. The company's slate spans TV and film.
Prior to Home Team, Buchanan co-produced 2018 Sundance premiere Colette, directed by Wash Westmoreland, for Bold Films. McGhee produced Bassam Tariq's 2020 Berlinale premiere Mogul Mowgli, starring Riz Ahmed.