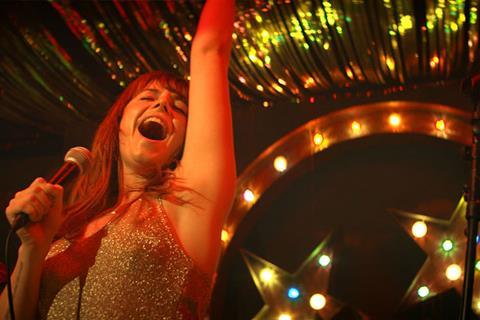 Universal Pictures International (UPI) and eOne on Tuesday (8) have expanded their partnership and announced a theatrical marketing and distribution partnership covering Australia and New Zealand.
Starting with releases in April, UPI will handle theatrical marketing and distribution on all films from eOne and its network of partners in a pact that builds on the parties' ongoing collaborations on titles from Amblin Partners and Participant Media, including current releases Green Book, which won the best comedy or musical Golden Globe on Sunday, and On the Basis of Sex.
The upcoming UPI / eOne slate for Australia and New Zealand includes films produced by eOne such as Wild Rose (pictured), the Toronto hit that stars Jessie Buckley, and Scary Stories To Tell In The Dark, produced by Guillermo Del Toro and directed by André Øvredal.
The roster features films produced by Annapurna like Booksmart directed by Olivia Wilde and starring Jason Sudeikis, Richard Linklater's Where'd You Go, Bernadette? starring Cate Blanchett and Kristen Wiig, and Amblin's A Dog's Journey starring Dennis Quaid.
UPI will also handle a string of eOne acquisitions including Gurinder Chadha's Blinded By The Light, Judy starring Renée Zellweger, and local titles Top End Wedding and Babyteeth.
Universal and eOne jointly handle global distribution of films produced by Brad Weston's Makeready, whose slate features the upcoming drama Queen & Slim starring Daniel Kaluuya and Jodie Turner-Smith.
The new deal complements UPI's own Australia and New Zealand pipeline, which generated more than $176.6m in 2018, and includes 2019 releases How To Train Your Dragon: The Hidden World from DreamWorks Animation, as well as The Secret Life Of Pets 2, Downton Abbey, and Cats.
"eOne's slate of high-quality, commercial films add a valuable new dimension to our business in Australia and New Zealand," said UPI's president of distribution Duncan Clark. "We have had a successful working relationship with the eOne teams around the world over the years and are excited to work alongside their network of partners, filmmakers and creative talent that continue to bring great independent movies to the marketplace. We are delighted to represent them in this key territory."
"Universal's International team has built an industry-leading track record of commercial and critical success globally," said eOne's president of film and television Steve Bertram. "Having worked with Universal for many years on the numerous films we've shared, we are thrilled to partner with Duncan, Mike Baard and the talented executives in Australia and throughout the International team.
"As we continue to focus our efforts on sourcing and producing the highest quality films for distribution around the world, we are confident that this new partnership will enhance the potential of all the films we bring to market in Australia and New Zealand."