Plus: Miss Sloane gets US awards season release date; Freestyle Digital Media acquires Autumn Lights; and more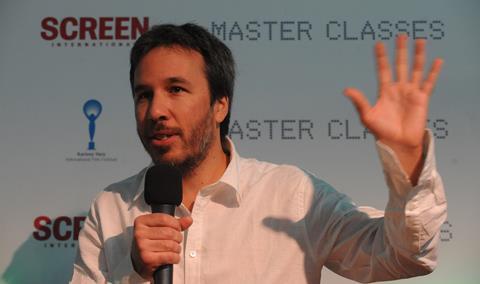 David Dastmalchian and Hiam Abbass are to join the previously announced cast on Alcon Entertainment's Untitled Blade Runner sequel.
Ryan Gosling, Harrison Ford, Robin Wright, Ana de Armas, Sylvia Hoeks, Carla Juri, Mackenzie Davis, Barkhad Abdi and Dave Bautista star in the sci-fi that Denis Villeneuve directs.
The Blade Runner sequel will open on October 6, 2017, via Warner Bros in North America. Sony handles international distribution.
EuropaCorp and FilmNation announced that Miss Sloane will open in the US on December 9, positioning it for a potential awards run. John Madden directed Jessica Chastain and Mark Strong in the political lobbyist drama. EuropaCorp handles worldwide distribution.
Freestyle Digital Media, the recently acquired digital film distribution division of Entertainment Studios, has acquired North American rights to Angad Aulakh's feature Autumn Lights, which the producers say is the first US-Icelandic co-production to be shot and fully completed in Iceland. Aulakh and the film's newcomer star Guy Kent produced via their Last Carnival alongside Ashley M. Kent and Mystery Productions' Davíd Óskar Ólafsson and Árni Filippusson. The film will premiere with a day-and-date limited theatrical release on October 21.
Where The Road Runs Out, the first film to shoot in Equatorial Guinea, will be available on Netflix from August 1. Rudolf Buitendach directed Isaach De Bankole, Juliet Landau, Stelio Savante and Sizo Motsoko in the drama.
RealD has acquired the technology and assets of motion image processing company Tessive and will use the latter's proprietary software to launch production tool RealD TrueMotion.