Plus: The Exhange introduces EFM buyers to romance A Moment To Remember; Alchemy, ARC acquire world rights to A Country Called Home; and more…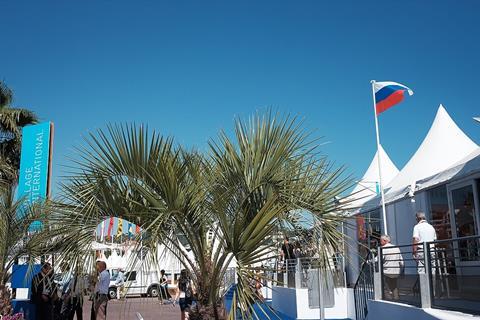 Top brass at Cannes' Marché du Film and the Ford Foundation have moved to boost the profile of documentaries. The partners will relocate the Marché's Doc Corner initiative to a new venue at Marina Club and are adding a market screening room solely for documentaries. The Ford Foundation backs Just Films, a programme that focuses on social injustice stories.
Alex Roe and Nicola Peltz have joined the cast of A Moment To Remember, which Brian O'Shea's The Exchange is selling at the EFM. The story centres on a young man who tries to give his wife one final memory before he loses her to a degenerative brain disease. Ben Lewin directed from a screenplay by Susannah Grant and the producers are Mark Amin, Cami Winikoff, and Scott Lambert.
Daniel Radcliffe will star in the real-life Amazon survival story Jungle, which is set to shoot later this year in Australia and other locations. Wolf Creek director Greg McLean will helm the project from his screenplay based on the escapades of Yossi Ghinsberg. Arclight holds international sales and UTA Independent Film Group and CAA represent US rights.
FilmBuff has acquired worldwide rights to Malik Bader's Detroit-set crime thriller Cash Only. The New York-based distribution company has set a spring day-and-date release. Ele Bardha of Bardha Productions and Nickola Shreli of Nickname Projects produced the story of a struggling landlord in debt to Albanian gangsters whose daughter is kidnapped.
Alchemy and ARC Entertainment have acquired worldwide rights to Anna Axster's directorial debut coming-of-age drama A Country Called Home starring Imogen Poots. ARC Entertainment and Alchemy will release the film in theatres on February 26 followed by VOD on March 1.
Gianni Nunnari's Warner Bros-based Hollywood Gang has partnered with Italian animation company Rainbow Group CEO Iginio Straffi on a live-action version inspired by the animated TV series Winx Club.
The Association Of Film Commissioners International will present a new Global Finance Conference at its annual Locations & Global Finance Show that runs from April 21–23 in Los Angeles. The conference is designed to introduce international industry leaders with media producers and financiers interested in investing in foreign markets.