Plus: Josh Reinhold joins Matt Alvarez's new production company; Jane Seymour boards ESX Entertainment's Praying For Rain… and more.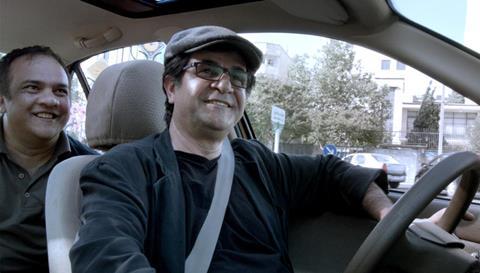 Cinema Eye has announced the five nominees for its annual Heterodox Award honouring a narrative fiction film that "imaginatively incorporates nonfiction strategies, content and/or modes of production."
The nominees are Arabian Nights: Volume One (The Restless One) by Miguel Gomes; God Bless The Child by Robert Machoian and Rodrigo Ojeda-Beck; Tangerine by Sean Baker; Taxi (pictured) by Jafar Panahi; and The Tribe by Myroslav Slaboshpytskiy. The prize will be presented on January 12, 2016 in New York.
Josh Reinhold has joined Straight Outta Compton producer Matt Alvarez's untitled production company as vice-president. In his new role, Reinhold will oversee development and production on behalf of the company, taking features from concept to delivery.


Jane Seymour, Annabelle Stephenson, Nicholas Gonzalez and Paul Rodriguez have been cast in the drama Praying For Rain for Forrest Lucas and Ali Afshar's ESX Entertainment. The story follows a New York reporter who returns to her hometown after her father's death and discovers a farming community stricken by drought and poverty.


The 19th annual edition of the Toronto Reel Asian International Film Festival has closed with Yosef Baraki's Mina Walking (Canada-Afghanistan) winning the Menkes Audience Award. Click here for further details.