Plus: The Martian, The Revenant, Mad Max win ADG honours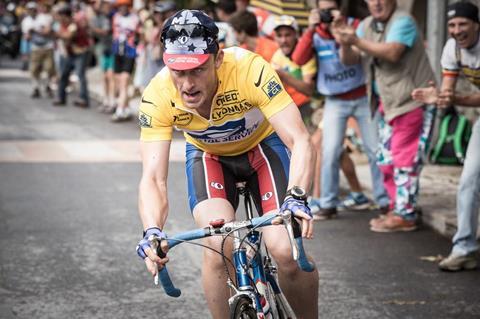 DIRECTV and Momentum Pictures have set a February exclusive premiere launch for Stephen Frears' Lance Armstrong drama. The film will debut on March 18 in the specialty theatrical and VOD roll-out.
The Program premiered in Toronto last autumn and stars Ben Foster as the disgraced cyclist alongside Chris O'Dowd, Guillaume Canet, Jesse Plemons, Lee Pace and Dustin Hoffman.
Jack Fisk won the Art Directors Guild's period film award for The Revenant at the Art Directors Guild's 20th Annual Excellence in Production Design Awards in Beverly Hills on January 31. Arthur Max won contemporary film honours for The Martian and Colin Gibson the fantasy film award for Mad Max: Fury Road. For details of all winners click here.