Plus: Comic-Con panel talks diversity and VR; Ellen Burtsyn joins The House Of Tomorrow; and more…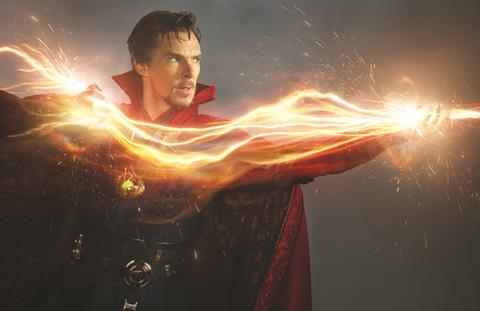 Dolby and The Walt Disney Studios announced on Monday that seven new titles will be shown at Dolby Cinema locations around the world.
Disney/Pixar's Cars 3 will be the 50th title to be colour-graded in Dolby Vision and mixed in Dolby Atmos for Dolby Cinema in just over one year.
The other films are: Peter's Dragon; Doctor Strange; Moana; Beauty And The Beast; Guardians Of The Galaxy Vol. 2; and Pirates Of The Caribbean: Dead Men Tell No Tales.
Ellen Burstyn, Nick Offerman, Asa Butterfield, Alex Wolff, Maude Apatow and Michaela Watkins have joined Superlative Films's The House Of Tomorrow. Peter Livolsi's directorial debut is currently shooting in Minnesota and tells of a quest by two teenagers to have sex, become punk gods and survive high school.
Virtual reality has the potential to create real change for minorities, participants concurred during a weekend Comic-Con panel called Di-VR-sity: Opportunities in VR/AR and Immersive Storytelling. "In this storytelling world audiences will have to embrace the gaze that the project is shot from," said Filmatics Creative Services founder and CEO Elia Petridis.
UCLA School Of Theater, Film and Television dean Teri Schwartz and Francis Ford Coppola unveiled at the weekend their collaboration on a month-long student workshop of a LIVE CINEMA production, which allows directors to use cameras from multiple feeds and other experimental techniques.
Lionsgate has changed the title of The Woods to Blair Witch. The September 16 release dates remains unaltered.