Plus… Magnolia acquires The Ones Below; IFC unveils first Screen Forward Lab fellows; and more.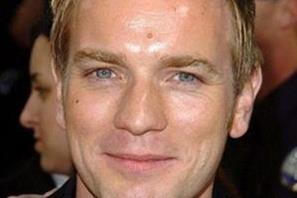 Ewan McGregor will receive the Protagonist Award for Excellence in Acting at the Los Cabos International Film Festival on November 14. McGregor will also present with Rodrigo García a special screening of his film Last Days In The Desert, in which he plays Jesus.
Reframed Pictures and Susan Sarandon have partnered with American Masters and Submarine on a documentary film about 1940s screen siren Hedy Lamarr. Alexandra Dean will direct Hedy: The Untold Story Of Actress & Inventor Hedy Lamarr (working title) and Katherine Drew and Adam Haggiag produce. The film will be produced in association with Thirteen Productions and will get its exclusive US broadcast premiere on the American Masters series on PBS.


Magnolia Pictures has picked up US rights from Protagonist Pictures to psychological thriller The Ones Below, the debut feature from British playwright and theatre director David Farr. Clemence Poesy and David Morrissey star in the recent Toronto world premiere.


Top brass at the Independent Filmmaker Project (IFP) have selected the recipients of the year-long fellowship for content creators with story-driven, serialised projects that runs in New York from November 9-13. For further details click here.


Momentum Pictures has acquired all rights in multiple territories including the US from VMI Worldwide to revenge tale Outlaws & Angels starring Luke Wilson, Chad Michael Murray and Teri Polo.


XLrator Media has acquired worldwide rights to the documentary Spirit Game: Pride Of A Nation for release via its Lifeframe documentary label in November 2016 to mark Native American Heritage Month.


White Ninja, the first narrative series developed for the Vine platform, will premiere at the Whistler Film Festival on December 5 and on the White Ninja Vine channel.


Production has begun on the documentary 21 Years: Quentin Tarantino, the next film in the 21 Years series following 21 Years: Richard Linklater. Tara Wood, who served as co-director on the Linklater project, directs.