Hulu and Twentieth Century Fox Television Distribution announced on Monday that the digital platform has acquired exclusive US streaming rights to the first four seasons of Showtime's spy series.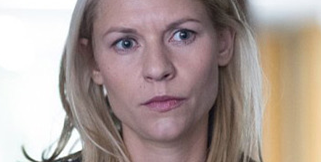 The sixth season of Homeland is scheduled to go into production later this summer. The show was recently nominated for its fourth outstanding drama series Emmy, while Claire Danes earned her fifth nod for lead actress in a drama series.
"[Homeland] has drawn in audiences for years on Showtime and we cannot wait to give even more viewers the chance to watch and discover it on Hulu," said Craig Erwich, senior vice-president and head of content for Hulu.
Mark Goldblatt has won the run-off election for the open film editors branch seat on the 2016–17 board of governors. Goldblatt returns to the board after a one-year hiatus and joins Carol Littleton and Michael Tronick. He earned an Oscar nomination for Terminator 2: Judgment Day.
Lionsgate executives will release the Summit Premiere animation Rock Dog featuring the voices of Luke Wilson, Eddie Izzard, J.K. Simmons and Lewis Black on February 24, 2017. Huayi Brothers, Mandoo Pictures of Hong Kong, Huayi Tencent Entertainment, Eracme Entertainment and Dream Factory Group produce the English-language feature. David Mackenzie's crime drama Hell Or High Water will open in limited release as previously announced on August 12 and expand on August 19 and again on August 31.
Aubrey Plaza will star opposite Elizabeth Olsen in the dark comedy Ingrid Goes West for Star Thrower Entertainment and 141 Entertainment. Matt Spicer will direct from a screenplay he wrote with David Branson Smith. The film is shooting now in Los Angeles and centres on a mentally unbalanced young woman who becomes obsessed with a social media celebrity. Star Thrower's LBJ will premiere in Toronto next month.
UK-based sync licensing start-up Syncsmith launched earlier this month to provide modern electronica hits and bespoke original content for film, TV and gaming scores. The company is backed by several electronica labels, including Houndstooth, Opal Tapes, and Versatile Records.