Plus: Sylvia Hoeks joins Alcon's Blade Runner sequel; Screen Media acquires Michel Gondry's Microbe & Gasoline; and more…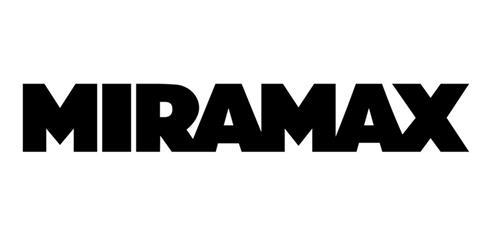 Miramax announced on Tuesday that it has optioned film rights to Matthew Quick's upcoming novel The Reason You're Alive.
Allison Shearmur (Cinderella, the upcoming Rogue One: A Star Wars Story) will produce the story about a Vietnam veteran who undergoes brain surgery and sets out to atone for a past injustice affecting his son.
Quick's previous book was The Silver Linings Playbook.
Dutch actress Sylvia Hoeks has been hired in a leading role alongside Ryan Gosling, Harrison Ford, Robin Wright, Ana de Armas and Dave Bautista in Alcon Entertainment's Blade Runner sequel. Denis Villeneueve is scheduled to start shooting in July. Hoeks starred in local box office hit Tirza, the Dutch foreign-language Oscar submission in 2010. Warner Bros will distribute the sci-fi project in North America and Sony Pictures Releasing International in remaining global territories.
Screen Media Films has acquired US rights from Studiocanal to Michel Gondry Microbe & Gasoline. The story centres on two young friends on a road trip across France in a vehicle they built themselves and stars Ange Dargent, Theophile Baquet and Audrey Tautou. Screen Media will release theatrically on July 1 ahead of an expansion.
Geena Davis and the Bentonville Film Festival (BFF) announced on Tuesday special screenings and studio films for the second annual event, set to run from May 3–8. Selections include the first episode of Roots, Captain America: Civil War, My Big Fat Greek Wedding 2, God's Not Dead 2, Race, and Meg Ryan's directorial debut, Ithaca. For more information click here.
Grasshopper Film has picked up from Cinetic US rights to the documentary / psychological thriller Kate Plays Christine, winner of this year's Sundance screenwriting award. Kate Lyn Sheil stars as herself in Robert Greene's film about an actress preparing to play the role of Christine Chubbuck, the broadcast journalist who killed herself on air in 1974. The film will open theatrically this summer.
Wattpad announced Tuesday its launch of Wattpad Studios, a platform that will operate like an MCN and leverage the digital community's access to two million creators and data on more than 250m original story uploads to bring content to film, TV, print and digital platforms. Partners include UTA, Simon and Schuster, and Management 360.
Ghostbusters director Paul Feig will deliver the commencement address and producer Susan Downey will receive the Mary Pickford Alumni Award at the 2016 USC School of Cinematic Arts (SCA) graduation ceremony on May 13 at the Shrine Auditorium in Los Angeles. Both are SCA film production graduates.
Peter Bisanz has been appointed executive director of The Skoll Center for Social Impact Entertainment at UCLA School Of Theater, Film And Television