Plus: Drone adds cast for Myriad; Distribber in grant programme; and more…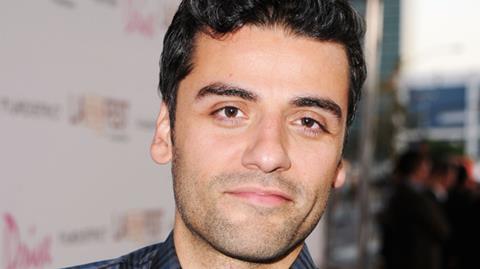 Work from Oscar Isaac, Steve Buscemi, Jennifer Hudson, Neil LaBute, Jack O'Connell, Guy Pearce and Kristen Wiig are among the line-up at the 22nd year, Palm Springs International ShortFest.
The festival will run from June 21-27 and show 327 films including 46 world premieres.
Festival director Helen du Toit said: "After a 31% jump in submissions this year, our programing team, led by the sharp-minded and quick-witted Penelope Bartlett, is exhausted but exhilarated. Our audiences will see a broader international representation of stories than ever before." For further details click here.
The UCLA School Of Theater, Film And Television and Eros International have launched the Eros International Graduate Scholarship Fund – three full-ride graduate scholarships for UCLA TFT's Master of Fine Arts programmes in directing, producing and screenwriting "to give voice to the unique perspective of Indian women." Recipients will commence in autumn 2017.
Mary McCormack and Joel David Moore have joined the previously announced Sean Bean and Patrick Sabongui on the political thriller Drone, which Myriad Pictures introduced to buyers in Cannes last month. Jason Bourque co-wrote the screenplay and will direct. Drone is currently in production in Vancouver and just wrapped its second unit shoot in India. Pacific Northwest Pictures holds Canadian rights.
GoDigital subsidiary Distribber is to launch a quarterly grant programme in partnership with the International Documentary Association to help four film-makers a year directly distribute their content onto major platforms like iTunes, Google Play, and Netflix worldwide while retaining 100% of their rights and revenue. The first recipient is Gasland director Josh Fox's How To Let Go of the World And Love All The Things Climate Can't Change.
Tugg announced that John Papola's documentary At The Fork will open theatrically on July 13. The screening is part of a nationwide crowd-source effort in partnership with Whole Foods Market and The Humane Society of the United States.
Regner Grasten Film and Game 7 Films have announced a theatrical release for the Kitty Genovese story 37 starring Samira Wiley in New York, Los Angeles and additional markets starting in New York City on October 7.
Tracy Morgan has joined Ed Helms, and Amanda Seyfried in rom-com The Clapper. Russell Peters, Mickey Gooch Jr, Leah Remini and P.J. Byrne have also signed onto the film. Dito Montiel will direct from his comedy screenplay. Financiers and executive producers are Alex Lebovici, Steve Ponce and Michael Bien of Oriah Entertainment, along with Ray Bouderau and John Bennett of Living the Dream Films and Matthew Helderman, Luke Taylor, Patrick DePeters and Trey Ott with BondIt and Finch Finance Corp. Helms and Mike Falbo produce through their Pacific Electric with Robin Schorr through Schorr Pictures. BondIt and Finch Finance Corp closed the production financing.