STXfilms, a division of STX Entertainment, is in final negotiations to produce and distribute the feature that Baltasar Kormákur will direct through his RVK Studios.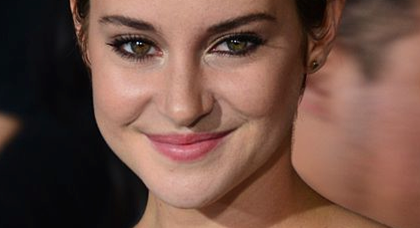 Shailene Woodley is in talks to star in the survival at sea tale. The rebranded STXinternational will distribute the film in the UK and introduce to buyers at the EFM this week.
Adrift is based on the true story of Tami Oldham who was stranded at sea with her fiancé after the biggest Pacific Ocean hurricane on record.
STXfilms chairman Adam Fogelson and STX International president David Kosse collaborated with Kormákur while at Universal on Everest and Contraband.
Fogelson green-lighted Two Guns and Kosse served as executive producer on his most recent Icelandic language film, The Oath.
Miami International Film Festival unveiled four titles that will screen in the Encuentros marketplace: Tigre (Argentina) by Silvina Schnicer and Ulises Porra Guardiola; Eugenia (Bolivia) by Martin Boulocq; Camocim (Brazil) by Quentin Delaroche; and Los Debiles (Mexico) by Raul Rico and Eduardo Giralt Brun. The festival runs from March 3-12.
Toronto-based 108 Media is expanding its international network and has struck a deal with South Korea's Play On Cast to sell its TV drama series and all 4K content in the North America. The company has also signed a friest-look deal with Sidus Pictures and expects to be making inroads into the UK by June.
Cold Iron Pictures head Miranda Bailey will make her directorial debut on the comedy You Can Choose Your Family. Cold Iron is partnering with Imagine Entertainment and Jim Gaffigan will star as a seemingly normal father who secretly has a second family.Production is set to begin in May
Roger Harris has joined RealD as managing director of Europe, Middle East, Africa and Russia. Harris will report directly to RealD COO Travis Reid and will be based in the UK. He previously served as COO for Odeon Cinemas and UCI Cinemas Group overseeing the UK and Ireland.