Plus: Cult video game Thief finally heads to big screen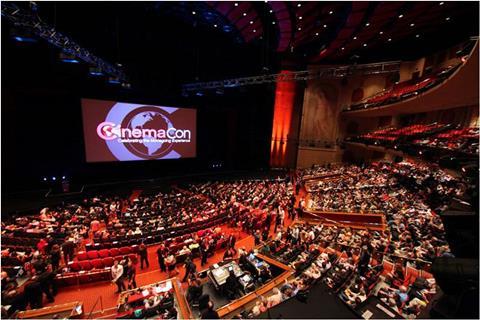 Warner Bros will unveil a sizzle-reel of 2016 releases at the Las Vegas convention on April 12 at the Colosseum in Caesars Palace. The Big Picture, as the studio is calling its CinemaCon appointment, will feature footage and talent.
If the studio's slate is anything to go by, the presentation could be a hot ticket. The pipeline includes Shane Black's mystery thriller The Nice Guys starring Ryan Gosling and Russell Crowe, as well as The Conjuring 2, Suicide Squad, drama The Accountant, animation Storks, comedy Bastard, and The Legend Of Tarzan and Harry Potter prequel Fantastic Beasts And Where To Find Them, both of which are directed by David Yates.
CinemaCon is scheduled to run from April 11-14.
Los Angeles-based Straight Up Films has acquired film rights to the cult videogame franchise Thief, based on the pioneering stealth game that launched numerous imitators. Straight Up Films will produce with Roy Lee and Adrian Askarieh. The 18-year-old property centres on a thief who inhabits a psychedelic, steampunk medieval world where magic and political intrigue abound. Montreal-based Eidos-Montréal developed the property and Tokyo-based Square Enix has published the more recent iterations of the video game. Straight Up co-produced Transcendence for Warner Bros.
Universal has set a May 26, 2017, release date for Untited Zach Galifianakis / Bill Hader / Seth Rogen R-Rated Comedy. The funnymen will play astronauts who find themselves in a battle that has profound consequences for humaity. Rodney Rothman, who wrote 22 Jump Street, makes his directorial debut and produces alongside Rogen, Evan Goldberg and James Weaver, via their Point Grey Pictures label. Good Universe's Nathan Kahane and Joe Drake are executive producers.