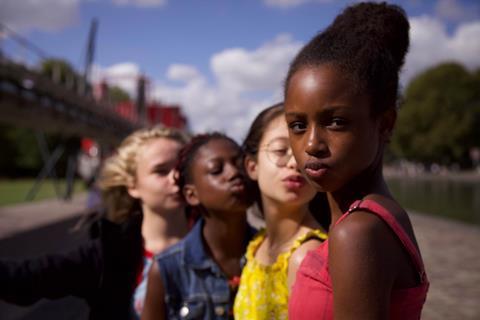 Members of the National Film Critics Society (NFCS) have lambasted a "baseless" indictment of Netflix by a Texan district attorney over its controversial French teen drama Cuties.
The group spoke out on Monday (October 19) in the latest episode surrounding Maïmouna Doucouré's film, whose depiction of young girl dancers in Paris has become something of a political football in the run-up to next month's US election.
The backlash began after Netflix apologised in August for a poster of the Sundance premiere depicting scantily clad girls from the film.
Since then critics have attacked the film, and US Republican senator Ted Cruz called for an investigation into the streamer and demanded it remove Cuties from its platform.
The NFCS said the indictment by the district attorney in Tyler County, Texas, which accused Netflix of "promotion of lewd visual material depicting a child", was "utterly baseless" and "an example of political grandstanding".
The group continued, "Doucouré's point could hardly be clearer. Young girls in contemporary culture are treated as objects of lust on the one hand, and denied their own sexuality on the other.
"The grand jury indictment, ironically, replicates the exact conditions that Cuties aims to criticize. By calling the film smut because of how someone might hypothetically watch it, the Tyler County D.A. insists that a frank consideration of girls' sexuality is, in itself, dirty."
The NFCS concluded that indictments could negatively impact freedom of expression.
Speaking in a virtual MIPCOM address earlier this month, Netflix co-CEO Ted Sarandos said it was "a little surprising that in 2020 in America, we're having a discussion about censoring storytelling".
Last month, French export body UniFrance said, "Cuties offers a subtle and sophisticated denunciation of the hyper-sexualization of a young generation who translate and reproduce the images that inundate them in their daily lives, particularly via social media."