Action could commence on May 2 if no deal in place.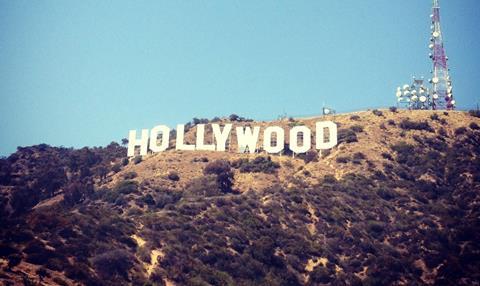 Writers Guild Of America (WGA) membership on Monday voted 96.3% in favour of striking - possibly as soon as May 2 — should no agreement be in place with studios and networks.
The move came as both sides prepared to return to the negotiating table on Tuesday following a recess and memories of the devastating 2007 strike loomed large.
The current three-year contract with the Alliance Of Motion Picture And Television Producers (AMPTP) expires on May 1.
The WGA is seeking higher payments and a health plan bailout that would amount to an extra $178m from the AMPTP.
The AMPTP released a statement on Monday that read: "The companies are committed to reaching a deal at the bargaining table that keeps the industry working.

"The 2007 Writers Strike hurt everyone. Writers lost more than $287 million in compensation that was never recovered, deals were cancelled, and many writers took out strike loans to make ends meet. We remain focused on our objective of reaching a deal with the WGA at the bargaining table when the guild returns on April 25th."
WGA West and East members who have worked under AMPTP-approved contractual terms in the last six years and those who have paid into their pension plan for at least 15 years were eligible to vote for strike authorisation.
It is understood that members cast 6,310 ballots and 67.5% of eligible members voted.