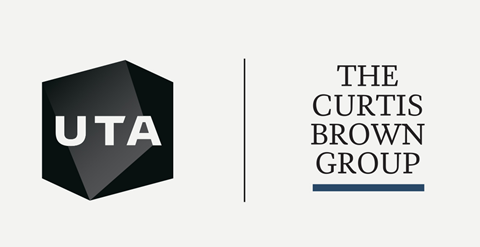 United Talent Agency (UTA) has acquired leading UK literary and talent agency Curtis Brown, whose clients include Robert Pattinson, Paul Mescal and Paapa Essiedu.
Under the terms of the deal, London-based Curtis Brown Group, founded in 1899, will continue to operate under its current name and to be led by CEO Jonny Geller.
The deal makes Curtis Brown the first prominent UK literary and talent representation group to join with a major global talent agency, while expanding UTA's footprint in the thriving UK market.
The agencies said that the alliance would expand the international opportunities for their clients, "across an increasingly global entertainment and culture landscape, in which traditional buyers and distributors such as studios and streaming services are expanding far beyond their home markets."
The majority of Curtis Brown Group's business is serving UK clients in their home market, but UTA and companies in the Curtis Brown Group have collaborated for many years, in some cases working with talent such as Damian Lewis, Lily James, Alicia Vikander, Bel Powley, as well as rising star Ncuti Gatwa, who the BBC just named the next Dr. Who.
The two ventures also share representation of screenwriters such as David Farr, Georgia Pritchett and Tony Roche.
The deal also follows a run of acquisitions by Curtis Brown, which has snapped up other UK talent companies, including Markham Froggatt & Irwin in 2020, Tavistock Wood in 2018, Ed Victor in 2017 and C&W in 2013.
As well as its screen talent, Curtis Brown represents leading authors including Margaret Atwood, Jojo Moyes and Ben Macintyre and prime literary estates including Ian Fleming, John le Carré, Daphne du Maurier, A.A. Milne, and John Steinbeck.
Curtis Brown has more than 240 employees and said that it is expected to continue to grow as a result of this deal, and that no staffing reductions are anticipated due to the transaction.
Financial terms of the deal were not disclosed.
David Kramer, co-president of UTA, said: "This move is about the vanishing borders of the global entertainment business and our united determination to ensure artists and creators remain at the heart of the opportunities ahead."
Geller said: "This partnership will allow Curtis Brown to grow and to respond to the demands of an increasingly globalised world."