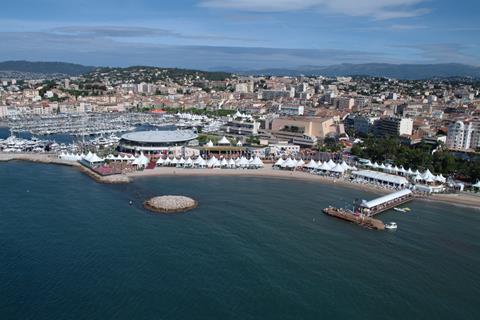 V/H/S horror franchise collaborators director Roxanne Benjamin and screenwriter David Bruckner are teaming up on survival thriller Fall Into Darkness, which CAA Media Finance is introducing to Cannes buyers.
Nell Tiger Free, Thomas Doherty, and Lorenza Izzo will star in what is described as an elevated Lord Of The Flies tale about American backpackers stranded with locals in a vast cave system in Dominican Republic.
Bruckner and Nick Tecosky adapted the story from 2014 Spanish-language thriller La Cueva from Morena Films. Bruckner and Tecosky developed the story with Pedro Uriol and Juan Gordon of Morena Films, who also serve as executive producers.
Saw franchise creator Peter Block of A Bigger Boat and Zak Kilberg of Social Construct are producing. Bruckner also serves as an executive producer with Connie Hoy and Blue Ridge Media Capital. CAA Media Finance represents worldwide rights.
Production is scheduled to begin this autumn at Lantica's Pinewood Studios in Dominican Republic.