EuropaCorp counting on China to after soft US opening.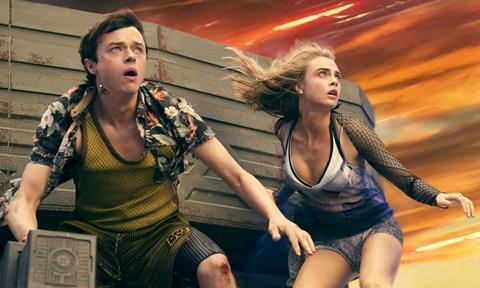 Chinese authorities have set an August 25 release date for Luc Besson's sci-fi epic Valerian And The City Of A Thousand Planets.
The film's Chinese backer, Fundamental Films, confirmed the date to Screendaily today. It will be one of the first imported movies released in China following the summer blackout period, designed to protect local films.
The EuropaCorp production will be released one week before Dunkirk, directed by Christopher Nolan who has a loyal following in China, opens on September 1.
However it will be entering a fairly crowded weekend, during which Cars 3 and Baby Driver are also opening, along with a slew of local films including Love Is A Broadway Hit, starring Wang Likun and Godrey Gao, and Huayi Brothers' Explosion with Duan Yihong.
Other upcoming Hollywood films following the blackout period include Spider-Man: Homecoming on September 8 and War For The Planet Of The Apes on September 15.
Following a soft US opening of $17m, EuropaCorp is counting on China to boost revenues for the film. It opened on Wednesday in France, where it grossed $3.7m for the second-highest opening day of the year after Despicable Me 3.
Fundamental Films has invested around $50m in Valerian, an adaptation of a French comic, starring Dane DeHaan and Cara Delevingne. The $180m film was financed by pre-sales, equity and tax subsidies. STX Entertainment released the film in the US.