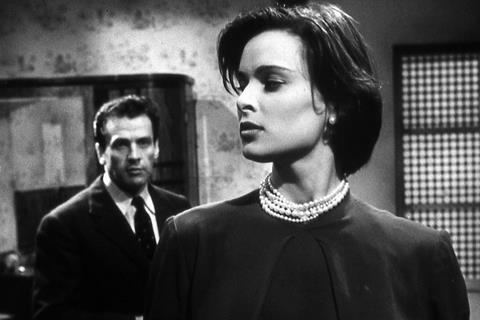 Films by Michelangelo Antonioni, Martin Scorsese and Sidney Lumet are among the lineup of the Venice Classics section at the 77th Venice Film Festival.
The 13 titles include Scorsese gangster drama Goodfellas, which has been restored by Warner Bros. and received its world premiere at Venice in 1990.
Others include Antonioni's 1950 drama Chronicle Of A Love, which as been restored by Cineteca di Bologna; Sidney Lumet's 1973 neo-noir thriller Serpico, restored by Studiocanal; and Souleymane Cissé's 1975 Malian film The Young Girl, restored by Cinémathèque Française.
The strand, which comprises restored versions of classic films, will take place outside the city in Bologna from August 23-31 in collaboration with the Il Cinema Ritrovato festival – part of Venice's measures to hold a physical festival during the Covid-19 pandemic. The selection of restored classics and others will be screened in Venice in the following months.
The Venice Film Festival runs from September 2 to 12.
Venice Classics 2020
Chronicle Of A Love (Italy, 1950)
Dir. Michelangelo Antonioni
restored by: Cineteca di Bologne
Claudine (US, 1974)
Dir. John Berry
restored by: Fox/Criterion/Disney
The Young Girl (Mali, 1975)
Dir. Souleymane Cissé
restored by: Cinémathèque Française
Late Season (Hungary, 1966)
Dir. Zoltán Fábri
restored by: Hungarian National Film Archive
Seduced And Abandoned (Italy, 1964)
Dir. Pietro Germi
restored by: Cineteca di Bologna
The Last Supper (Cuba, 1976)
Dir. Tomás Gutiérrez Alea
restored by: Cineteca di Cuba
Vengeance Is Mine (Japan, 1979)
Dir. Shôhei Imamura
restored by: Shochiku
The Rickshaw Man (Japan, 1943)
Dir. Hiroshi Inagaki
restored by: Film Foundation/Kadokawa
You Only Live Once (US, 1937)
Dir. Fritz Lang
restored by: StudioCanal
Serpico (US, 1973)
Dir. Sidney Lumet
restored by: StudioCanal
Le Cercle Rouge (France, 1970)
Dir. Jean-Pierre Melville
restored by: StudioCanal
Unfinished Piece For The Player Piano (Soviet Union, 1977)
Dir. Nikita Mikhalkov
restored by: Mosfilm
Goodfellas (US, 1990)
Dir. Martin Scorsese
restored by: Warner Bros.