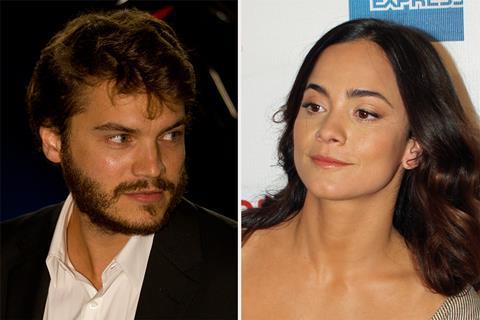 Paris-based sales company Versatile has boarded international sales on South African director Sibs Shongwe-La Mer's Sao Paolo-set thriller The Sound Of Animals Fighting, starring Emile Hirsch and Alice Braga, in the lead-up to the AFM.
It is Shongwe-La Mer's second feature after his debut work Necktie Youth, which premiered at Berlin and Tribeca in 2015, before heading to a number of other festivals including the BFI London Film Festival.
Versatile is handling all international territories aside from the US, which is represented by XYZ Films.
The film – which is due to shoot in the second quarter of 2018 – opens with a hedonistic night in Johannesburg which leads to the untimely death of a close friend of two brother, James and Mickey.
The pair panic and flee South Africa for Brazil where they decide to hide-out in Sao Paolo. They are thrown into a world of organised crime and drug smuggling where their fraternal bonds are put to the test as they fight for freedom, redemption and survival.
Hirsch, best-known for his roles in Lone Survivor, Milk and Into The Wild, has signed to play the role of older brother James. Braga, best-known for her roles in City Of God, Elysium and Queen Of The South, will play femme-fatale Valentina.
The film is produced by Fireworx Media in South Africa, and Los Bragas in Brazil.
Shongwe-La Mer is represented by LBI Entertainment and Creative Artists Agency, and Casarotto Ramsay & Associates Limited in London, who are working with the team to package the film. Hirsch is represented by UTA, and Braga is handled by WME.