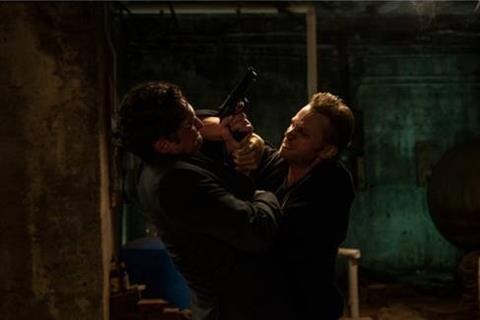 Vertical Entertainment has acquired worldwide rights from XYZ Films to crime drama Payback.
Joseph Mensch makes his feature directing debut on the story of young stockbroker at a Mob-controlled Wall Street firm who gets betrayed and sent to prison for six years.
When he gets out, his quest for vengeance makes him a target of the Russian mafia.
Matt Levett (A Place To Call Home), Anna Baryshnikov (Manchester By the Sea), and Toby Leonard Moore (John Wick) star.
Vertical plans an early 2021 release.
Mensch and Metin Aksoy co-wrote the screenplay. Adam Folk produced the Mensch Productions and Bullet Pictures production.
Peter Jarowey and Josh Spector of Vertical negotiated the deal with Nate Bolotin of XYZ Films on behalf of the filmmakers.