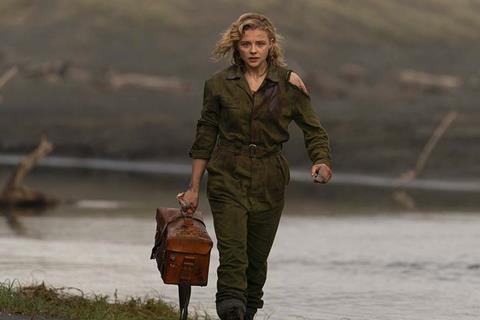 Vertical Entertainment and Redbox Entertainment have teamed up to acquire North American rights to TIFF Midnight Madness selection Shadow In The Cloud.
Chloe Grace Moretz stars as a secretive woman on board a Second World War bomber beset by Japanese fighter pilots and a sinister presence.
New Zealand filmmaker Roseanne Liang wrote and directed the Automatik, Four Knights Film, and Rhea Films production, and Nick Robinson also stars.
Tom Hern, Brian Kavanaugh-Jones, Kelly McCormick, and Fred Berger served as producers, while executive producers are Terry Dougas, Paris Kassidokostas-Latsis, Jean Luc DeFanti, and Sandra Yee Ling.
Vertical and Redbox plan a summer 2021 theatrical release for the film co-financed by Hercules Film Fund and Endeavor Content.
Peter Jarowey and Josh Spector at Vertical brokered the deal with Marc Danon at Redbox Entertainment and Endeavor Content on behalf of the filmmakers.