The in-cash deal broke on Tuesday as Bob Bakish started his first day as acting Viacom CEO.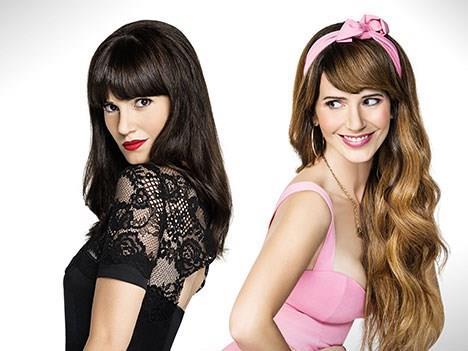 The deal with Telefe's Spanish owner Telefónica expands Viacom's footprint in Argentina alongside its Nickelodeon, Comedy Central, MTV and Paramount Channel brands, while allowing Telefónica to divest itself of an asset as it focuses on building its telecoms business.
The trend among consumers to move away from networks to cable TV would appear to make the timing of the deal unusual. However Bakish said in an interview with THR on Tuesday he views this as an opportunity to cross-promote Viacom's networks in Argentina, much as Viacom did with Channel 5 in the UK.
The deal also give Viacom the opportunity to invest in more local content and exploit it not just in Argentina but across Latin America and the broader Spanish-speaking world.
There is no doubt Telefe's prominence in Argentina. The free-to-air broadcaster operates eight regional channels and streaming services in the country and pay-TV division Telefe Internacional reaches across Latin America and is active in 17 countries.
Executives said Telefe commands 33% of viewership for the year-to-date, produces around 3,000 hours of content a year and owns a library of approximately 33,000 hours of content.
Programming includes Educando A Nina (pictured), Loco X Vos, Susana Giménez, Pesadilla En La Cocina and Telefe Noticias.
In a statement Bakish said: "Telefe is an outstanding broadcast and production business, and this acquisition will accelerate our growth strategy in Argentina, one of the most advanced and valuable media markets in Latin America.

"Viacom has an unrivalled track record of combining free and pay TV networks to deliver strong growth in high-value or high-growth markets, including in the UK and India.

"Working together with Telefe's highly successful team, we can strengthen Telefe's market-leading status in Argentina and expand its presence around the world using Viacom's extensive global network, potentially reaching hundreds of millions of Spanish-speakers across Latin and North America, as well as in other markets."
Antonio Marti, director of business transformation and planning at Telefónica's chief commercial digital office, said: "Telefe is the market leader which has demonstrated strong operating performance in recent years.

"This transaction is consistent with Telefónica's asset portfolio management strategy – focused in value creation and strategic positioning – and it allows the company to concentrate even more on its principal activities in Argentina: the development of the telecommunications sector and the most advanced technologies in connectivity to drive the digital society of the future.

"Thus, Telefónica ratifies its strong commitment to a connected Argentina, which plays a leading role in the digital revolution."
Pierluigi Gazzolo, president of VIMN Americas, will oversee Telefe. VIMN opened a local office in Buenos Aires in 1995 and launched MTV in Argentina in 1993.