Peter Stormare and Johan Glans to play Swedish detectives in Los Angeles.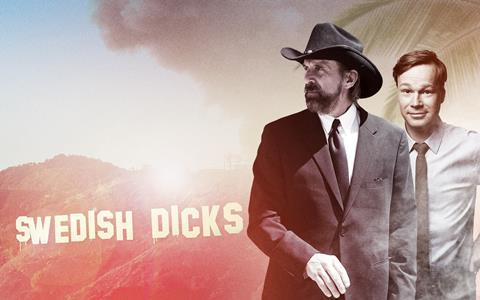 Nordic digital platform Viaplay is plotting its first original series, titled Swedish Dicks.
Peter Stormare (The Big Lebowski, Fargo, The Blacklist) will star alongside popular Swedish comedian Johan Glans, who has twice been named as Sweden's funniest comedian.
The series is about two Swedes working as unlicensed private investigators in downtown Los Angeles.
Peter Settman serves as showrunner through his new production company Brain Academy, which will co-produce, alongside Los Angeles-based Viking Brothers Entertainment and Glenn Lund.
Settman said: "We are thrilled to deliver the first Viaplay original series, starring the largest names from Sweden's acting and humor elite. Swedish Dicks is nothing you have ever seen before, the perfect mixture of laugh-out-loud moments and dialogues with a more serious undertone."
The series will start showing throughout the Nordics, exclusively on Viaplay, in 2016.
Viaplay is part of the Modern Times Group.
Brain Academy is founded by Peter Settman, whose credits include local hits Partaj and Playa del Sol, also known as the host of Sa ska det lata.