Film will focus on the troubled steel town in South Wales.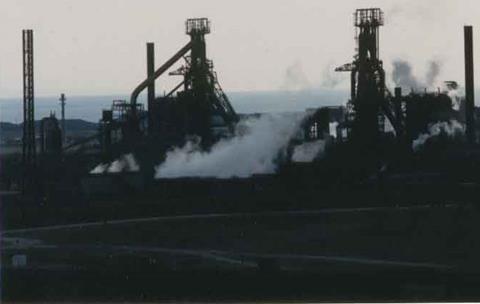 Vice is has ordered a documentary set in beleaguered steel town Port Talbot from the winners of its Rule Britannia pitch competition at Sheffield Doc/Fest.
The youth-skewing digital brand is to launch Port Talbot: A Little Town Built On Steel from sibling filmmakers Shelley Jones and Jamie Jones, who won the £25,000 ($35,000) prize.
The documentary explores the lives and futures of a group of young steelworkers on the brink of unemployment in the small, Welsh industrial town.
It will air as part of Vice's flagship UK documentary strand Rule Britannia, which has recently aired films including Searching for Spitman, Wolf of the West End and Young Reoffenders.
The pair beat five other filmmakers to win the competition, which received 120 entries during Vice's second outing at the documentary festival.
At its inaugural pitch competition in 2014, Vice ordered Cadets from San San F Young, a Scottish/Chinese director. The ob-doc looks at young cadets ahead of their career in the army.
Vice's executive producer for digital programming, UK Wendie Ottewill said: "Shelley and Jamie's film struck the judging panel as a timely story that brought us a range of interesting and emotive characters.
"They've got an incisive eye for the tone of Rule Britannia and balanced the warmth and humour we look for, with the grit required to cover this complex subject. We're looking forward to helping make this important film and bringing it to Vice's audience."