EXCLUSIVE: IM Global fully financing and introducing to Cannes buyers.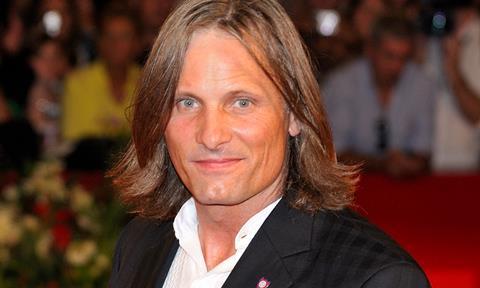 Two-time Oscar nominee Viggo Mortensen will star in the thriller Unabomb for The Trouble With The Curve director Robert Lorenz.
IM Global is fully financing the project and lining up additional cast for a January 2018 production start.
Lorenz is producing Unabomb with Michele Weisler and IM Global's president of feature film production Greg Shapiro.
Unabomb centres on one of the largest manhunts in history as FBI agent Jim Freeman, played by Mortensen, takes on the unsolved case of the Unabomber, who terrorised Americans with 16 bombings over the course of two decades.
Freeman and his unconventional team travel the country piecing together a profile of the infamous hooded suspect.
However the closer they get to narrowing down the terrorist's identity, the more deadly and personal the attacks become. Randy Brown adapted the screenplay from the book Unabomber by Jim Freeman, Terry Turchie and Donald Max Noel.
Mortensen earned a lead actor Oscar nod earlier this year for Captain Fantastic, which travelled to the Croisette last year where it earned Matt Ross the directing prize in Un Certain Regard. Mortensen was nominated for the first time for Eastern Promises in 2008.
Unabomb has quality all the way through. Lorenz has earned three best picture Oscar nominations for global smash American Sniper, Letters From Iwo Jima, and Mystic River, while Shapiro shared the best picture Oscar for The Hurt Locker and served as executive producer on Zero Dark Thirty.
Weisler's executive producer credits include The Ring and The Ring Two.
John Zois, senior vice-president of acquisitions and co-productions, negotiated the deal for rights on behalf of IM Global with Jeremy Landau and Bec Smith at UTA, and attorney Keith Fleer on behalf of the filmmakers. UTA Independent Film Group represents US rights.
IM Global founder and CEO Stuart Ford and his team celebrate the company's tenth anniversary in Cannes, and the sales slate includes Oliver Stone's Showtime documentary The Putin Interviews, which the director will support with a presentation to buyers on the Croisette and IM Global Television will license to international broadcasters ahead of the June 12 US air date.
President of international sales and distribution Michael Rothstein will also launch sales on the company's comedy-drama Richard Says Goodbye to star Johnny Depp; the former Yugoslavian civil war drama Escape starring James McAvoy, and Brian De Palma's thriller Domino with Nikolaj Coster-Waldau and Christina Hendricks.
Market activity is expected to continue on the Keanu Reeves thriller Siberia that is currently in production, as well as sci-fi romantic drama Zoe starring Ewan McGregor, Léa Seydoux and Theo James, and the mystery Serenity, which stars Matthew McConaughey, Uma Thurman, Anne Hathaway, Jason Clarke and Djimon Hounsou and is set to shoot in Mauritius this summer.
Documentary My Generation based on a screenplay by Ian La Frenais is a musical reflection on the Swinging Sixties and its enduring impact on British society, narrated and presented by Michael Caine.
"Few companies outside of the major studios have the level of sophistication that Greg [Shapiro] and Michael's [Rothstein] operations bring to us when it comes to packaging, producing and monetising top-tier star-driven feature films," Ford said. "The next 12 months looks tremendously exciting for our film business."