Georgia Hirst (Vikings), Danny Kirrane (Games Of Thrones), Manpreet Bambra (Free Rein), Maria Volk (Wolf Creek 2) and Kamal Angelo Bolden (Chicago Fire) will lead the cast of Ravers, Bernhard Pucher's horror which commenced shooting at Pinewood Studio Wales yesterday.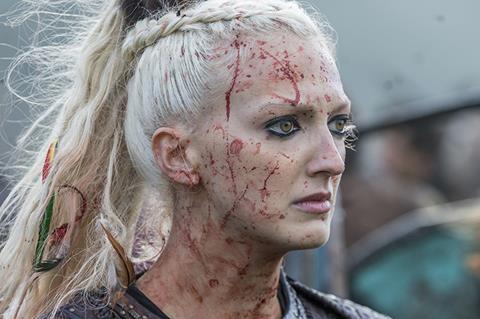 The project comes from London-based production outfit Iron Box Films, which is led by Pucher as creative director with CEO Raimund Berens, who will produce with Michael Dobbin. Exec producers are Colin Brown, chair of Iron Box's financing arm Iron Box Capital, and Deepak Sikka from The Works.
The screenplay is written by Pucher and Luke Foster. The story follows an illegal rave in a factory that turns into a nightmare due to contaminated energy drinks.
The project will shoot at Pinewood Wales for six weeks.
Raimund Berens, CEO of Iron Box Capital commented: "Iron Box is delighted to have supported this production from its very earliest development. We are confident that its uniquely fun horror concept, set in the world of techno music raves, represents a strong investment opportunity. We are looking forward to producing a film that will truly deliver a classic horror experience in the cinema."
The Works' Deepak Sikka adds: "The Works is excited to be collaborating with Iron Box Films on this production. We love the unique combination of music, horror and action which we believe will be embraced by audiences."