Vikings showrunner and The Tudors creator Michael Hirst has launched a TV drama indie, securing a multi-year deal with MGM Television for its premium projects.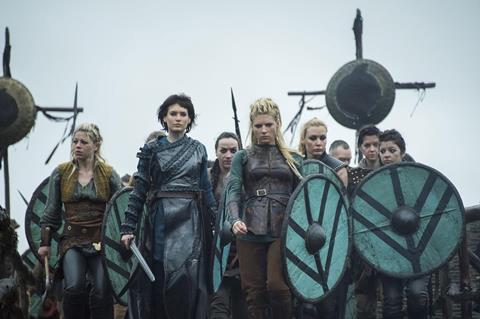 The Bafta-nominated writer has teamed with long-time producing partners Morgan O'Sullivan and James Flynn to launch Green Pavilion Entertainment. It will develop and produce high-end dramas for international and domestic markets.
The indie has struck an exclusive first-look deal with MGM to develop and produce dramas across a variety of genres. The trio of execs previously collaborated with MGM Television on History's long-running scripted drama Vikings.
Green Pavilion's first project under the MGM deal is Ronin, a series inspired by United Artists' 1998 spy thriller. In the movie, which starred Robert De Niro, a team of special operatives are hired to steal a mysterious briefcase.
The fledgling outfit has also hired Sharon Remmer as creative director.
Formerly a drama head at Frank Spotnitz' Big Light Productions, Remmers's credits include The Man In The High Castle and Medici: Masters Of Florence, on which she was an executive producer.
Hirst said Green Pavilion has been "a long time in the making."
"Everyone involved in this new venture has experience developing and making premium content which appeals to international audiences.
"Having MGM Television as an ally in this venture will help us to build on our strengths and draw the best writers, directors and creative talent in the industry to our projects," he continued.
MGM Television and Digital Group president Mark Burnett and Steve Stark, president of television production and development, added: "Michael Hirst, Morgan O'Sullivan and James Flynn have brilliantly shepherded Vikings for the past five years and, during that time, we have witnessed first-hand the quality of artists and talent that this team have expertly assembled to produce premium content on a massive scale."
This story first appeared on Screen's sister publication Broadcast.