Company sells controlling interest to Vine and Falcon to fund growth of original and existing IP; 'Matrix' exploitation on the table.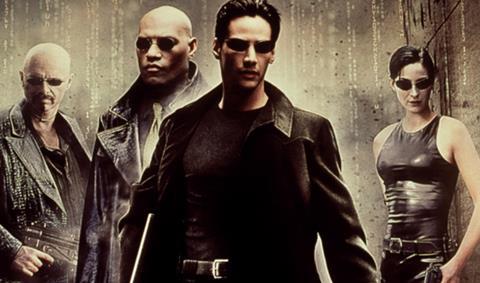 Village Roadshow Entertainment Group (VREG) is to develop a complementary business to its studio co-financing activities that will enable the company to initiate its own properties across multiple platforms.
The move comes as Vine Alternative Investments and Falcon Investment Advisors have taken a "controlling interest" and pledged ongoing commitment to VREG's Australian parent company Village Roadshow Limited, which remains a "significant" shareholder.
The move will enable VREG to initiate and produce a broader range of content – the vision encompasses film, TV and digital at this stage – while remaining committed to the studio co-financing and co-producing business, where partners have included Warner Bros in the main, and Sony Pictures.
Vine CEO Jim Moore becomes chairman of VREG, while Graham Burke, co-chairman and co-CEO of VREG's founding Australian parent company Village Roadshow Limited, continues as chairman of Village Roadshow Pictures.
VREG CEO Greg Basser and Village Roadshow Pictures Entertainment chairman and CEO Bruce Berman remain in place. In a call with Screen they declined to elaborate on the amount of the transaction or the size of the controlling interest.
Basser hailed Vine – which also owns stakes in Alcon Entertainment and Europacorp, among others – and Falcon as "the two most educated and media-savvy investors". He said the plan was to complement the annual average of six to 10 studio films with one to three new titles from original intellectual property. Vine has been an investor in VREG since 2015.
"The market has evolved in the last five years to content being created specifically for whether it's TV, OTT or digital, as opposed to traditional films," Basser said. "There are things that would have been films in the past that now are episodic or shown on OTT [platforms]. We are essentially a content company."
"We'd like to become a creative label that initiates projects as well as one that selects projects from a development inventory," Berman said. "We feel that is both good for our business and good for our studio partners business and also will enable filmmakers to get certain movies made."

Berman said VREG can bring up to 50% of financing to a studio, "which is a real asset to talent and people who want to get good movies made. There's going to be a very high bar to get those movies made… We want to create new franchises… from whatever genre that may be."
The co-financing and co-producing relationship with Warner Bros remains strong. The 20-year partnership has spawned dozens of films including the Matrix and Danny Ocean series, Mad Max: Fury Road, and the upcoming King Arthur: Legend Of The Sword and Ready Player One.
"We have no reason to believe it won't continue on," Basser said. "They are absolutely fabulous partners and we couldn't ask for better partners and we intent to continue to co-produce and co-finance films with them for the foreseeable future."
The expanded outlook means VREG has the opportunity to develop worlds previously explored.
"While there are no specific projects to talk about today we have 90-plus movies with Warners and some of them lend themselves to television series of one kind or another and we will pursue them," Berman said. "And we will purse original ideas."
Asked about early, vague reports that appeared in the press recently about a Matrix relaunch, Berman added: "That's a great route to pursue."
Content will continue to be English-language to appeal to a global audiences. However the executives stressed Village Roadshow Pictures Asia (VRPA), VREG's China initiative established in 2011, remained an "integral part" of the growth strategy.
The VRPA slate includes Bleeding Steel, a partnership with Heyi Pictures and starring Jackie Chan that is shooting mostly in Australia, as well as Liu Jie's Hide And Seek, a Chinese adaptation of a Korean suspense thriller.
"We are beyond excited to be able to partner with VREG," Moore said in a statement. "To acquire a platform such as this, with its rich history, talented executives and incredible library of iconic films is a once in a generation opportunity.

"Together with our partners VRL and Falcon, we see a unique opportunity to leverage VREG into a broad based, global media company that will foster and support independent creativity and occupy a unique position in the media and entertainment world."
Burke added in a statement: "It is with enormous good energy that I welcome Vine as the major partner in Village Roadshow Entertainment Group. They are great people and I have no doubt that together we can take the company to new heights. The fundamental is the world has an insatiable appetite for entertainment and VREG will be well positioned to meet that."
VREG continues its long relationship with banking partners J.P. Morgan Chase and Rabobank International to fund and participate in films through its deal with Warner Bros and other studio partners on a case-by-case basis.
The Raine Group serves as corporate and strategic advisor to VREG.