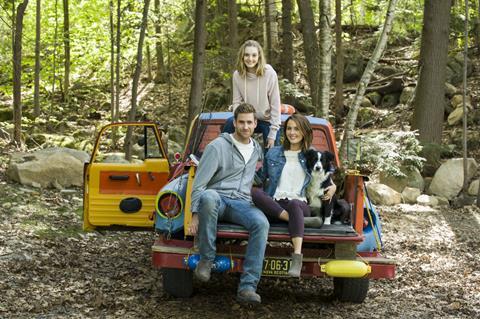 Vision Films is in Cannes with new sales title The Healer, a former number one release in Colombia that was also a hit in Mexico, Central America and Spain and has raised more than $3m for children with cancer.
Oliver Jackson-Cohen, Camilla Luddington, Jonathan Pryce, Jorge Garcia and Kaitlyn Bernard star in the story of a debt-ridden young man with healing powers who is enticed by his uncle to live in Canada, where his gift reveals itself.
Director, producer and philanthropist Paco Arango has donated his share of earnings to charities that support children with cancer across the world. Vision will distribute in the US on September 14 US to coincide with Childhood Cancer Awareness Month.
Vision managing director and CEO Lise Romanoff said, "The Healer is a chance for people to enjoy an inspiring, feel-good story as well as support a charitable cause."
The Los Angeles-based sales agent and distributor's slate includes documentary Living In The Future's Past produced and presented by Jeff Bridges, The Ticket starring Dan Stevens and Malin Akerman, and Indian-American rom-con 5 Weddings.