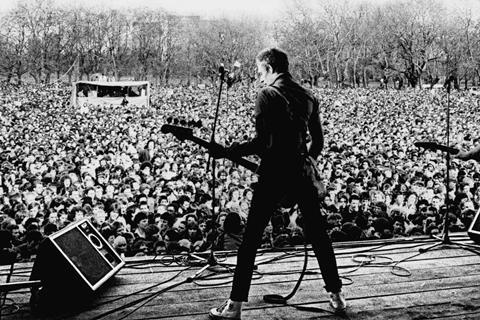 Ryan Kampe's New York-based Visit Films has added writer-director Rubika Shah's documentary White Riot to its EFM slate.
The film is based on Shah's short White Riot: London that premiered at Sundance 2017 and went on to screen at Berlin, Tel Aviv and Sheffield Doc/Fest, among others.
White Riot is currently in production and explores how punk influenced politics in late-1970s Britain, a time of deep social unrest. The film follows three artists and fanzine creators who fought the neo-Nazi National Front, and overcame death threats, physical attacks and police brutality to create the British civil rights movement Rock Against Racism.
The documentary features interviews and previously unseen archive footage of performers like The Clash, The Specials, Tom Robinson, Bob Geldof, Joy Division, Elvis Costello, Pete Townshend, Buzzcocks and Steel Pulse.
Ed Gibbs produces through Smoking Bear, the production company he runs with Shah.
"What's more punk than facing off against fascists and neo-Nazis?" Kampe said. "I think buyers and audiences will love this story of musicians and journalists fighting to make the world a better place. We need this documentary now more than ever."
Shah added: "This is a fresh approach to an era we think we know so well. Years before social media – when fanzine culture was king – music saved people's lives. I look forward to telling the stories of our mavericks through a visceral soundtrack, punk animation and found footage."