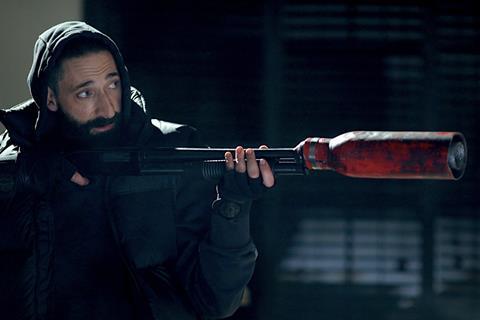 VMI Worldwide will kick off international sales at 2021 AFM Online next week on crime thriller Clean starring Adrien Brody.
Clean premiered at Tribeca Festival over the summer and centres on a man tormented by his criminal past whose efforts to live a quiet life are threatened by local gang violence.
When thugs put his young neighbour's life in danger and Clean falls foul of the town mafia boss, he returns to his violent past and enlists the help of his only friend to save his neighbour.
Paul Solet directed from a screenplay by Solet and Brody, who also produced via his production company Fable House. IFC is releasing the film in North America.
Brody won the lead actor Oscar for The Pianist in 2003 and among his feature credits are Summer Of Sam, The Grand Budapest Hotel, The Thin Red Line, Midnight In Paris and Detachment.