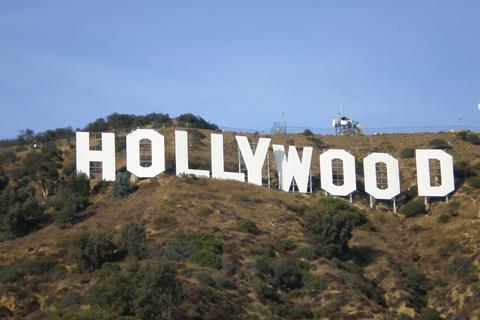 Voltage Pictures will produce and fully finance screenwriter David Loughery's upcoming thriller Blackwing.
The story is said to be in the vein of Breakdown starring Kurt Russell and Stephen Spielberg's Duel, and centres on a pilot who finds himself trapped in a deadly game of cat-and-mouse with an airborne serial killer.
Voltage chief Nicolas Chartier is producing with Dominic Rustam, and president and COO Jonathan Deckter serves as executive producer alongside Brad Kaplan and Loughery.
"Blackwing is the kind of intelligent, gripping thriller that captivates audiences," said Deckter. "We're thrilled to kick off another incredible year for Voltage by adding this smart, highly commercial project to our 2019 production slate."
The project joins a Voltage production slate that includes Sundance entry Extremely Wicked, Shockingly Evil And Vile starring Zac Efron, Lily Collins and Haley Joel Osment. The roster includes YA romance After which Aviron will distribute later this year, and Jessica Chastain action thriller Eve, which is in post-production.
Loughery wrote and served as executive producer on psychological thriller The Intruder starring Dennis Quaid and Meagan Good, which recently sold to Screen Gems and will open in the US on May 3. His writing credits include two films that Screen Gems released in the US: Obsessed starring Beyonce and Idris Elba, which grossed $73.8m worldwide, and Lakeview Terrace starring Samuel L. Jackson and Kerry Washington, which took $45m at the global box office.
Voltage recently completed production on Then Came You starring Maisie Williams, Asa Butterfield, and Nina Dobrev, which Shout! Factory releases in the US on February 1. Voltage produced the Amy Schumer comedy I Feel Pretty which opened through STX in the US and grossed more than $94m worldwide in 2018.
The sales slate encompasses Toronto premiere Her Smell starring Elisabeth Moss, Amber Heard, Cara Delevingne and Dan Stevens, and Toronto FIPRESCI winner and Berlin-bound Panorama selection Skin starring Jamie Bell.