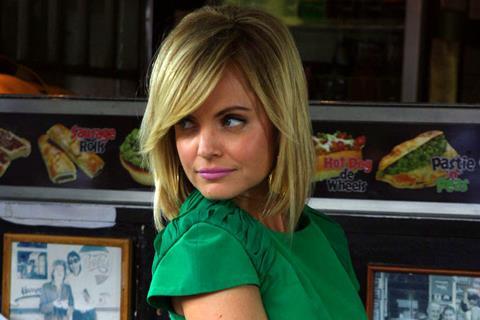 Voltage Pictures has commenced worldwide sales on the Croisette on psychological thriller The Haunting Of Nicole Brown Simpson starring Mena Suvari.
The feature is the second in an anthology of supernatural stories inspired by true events from Voltage and Skyline Entertainment after The Haunting Of Sharon Tate.
The Haunting Of Nicole Brown Simpson follows OJ Simpson's ex-wife in the final days leading up to her death on June 12 1994, as seen from her point of view.
Daniel Farrands directs and principal photography is set to begin this summer. The project explores Simpson's friendship with Glen Rogers, who unbeknownst to her was a serial killer who later allegedly confessed to a criminal profiler that he killed Simpson.
Lucas Jarach, Farrands and Eric Brenner are producing, and Skyline Entertainment principal Jim Jacobsen serves as executive producer.
The Haunting Of Sharon Tate stars Hilary Duff and wrapped in Los Angeles earlier this year.
Voltage's sales slate includes YA adaptation After to star Julia Goldani Telles and Hero Fiennes-Tiffin; and Little Italy with Emma Roberts and Hayden Christensen.